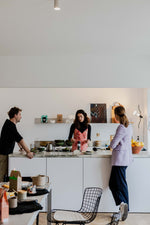 Micha Pycke and Albane Paret are not only partners in life, they also run their own PR and communications agency Club Paradis, specialized in art, design and architecture. In only two years, their agency became an established value in the scene, with an impressive national and international clientele as proof. As full-time working parents their schedules are often quite busy, so we were delighted they found some time to welcome us to their impressive apartment in the heart of Ghent and talk about our shared loves: entrepreneurism, good food and travel.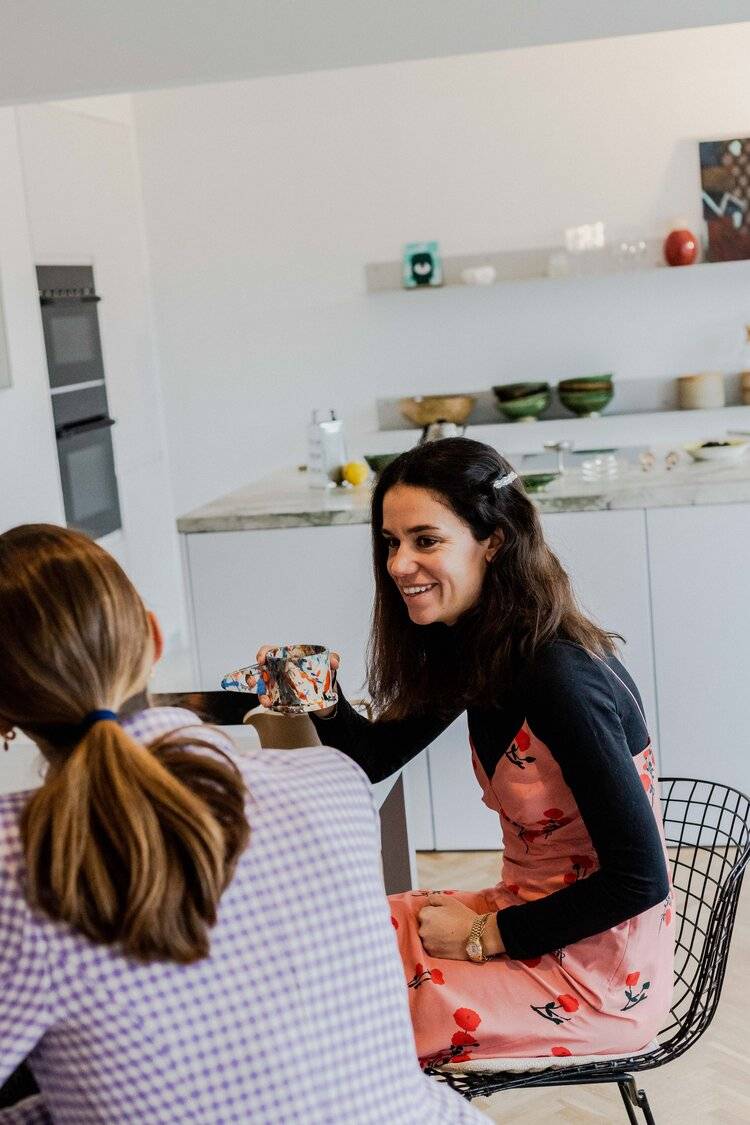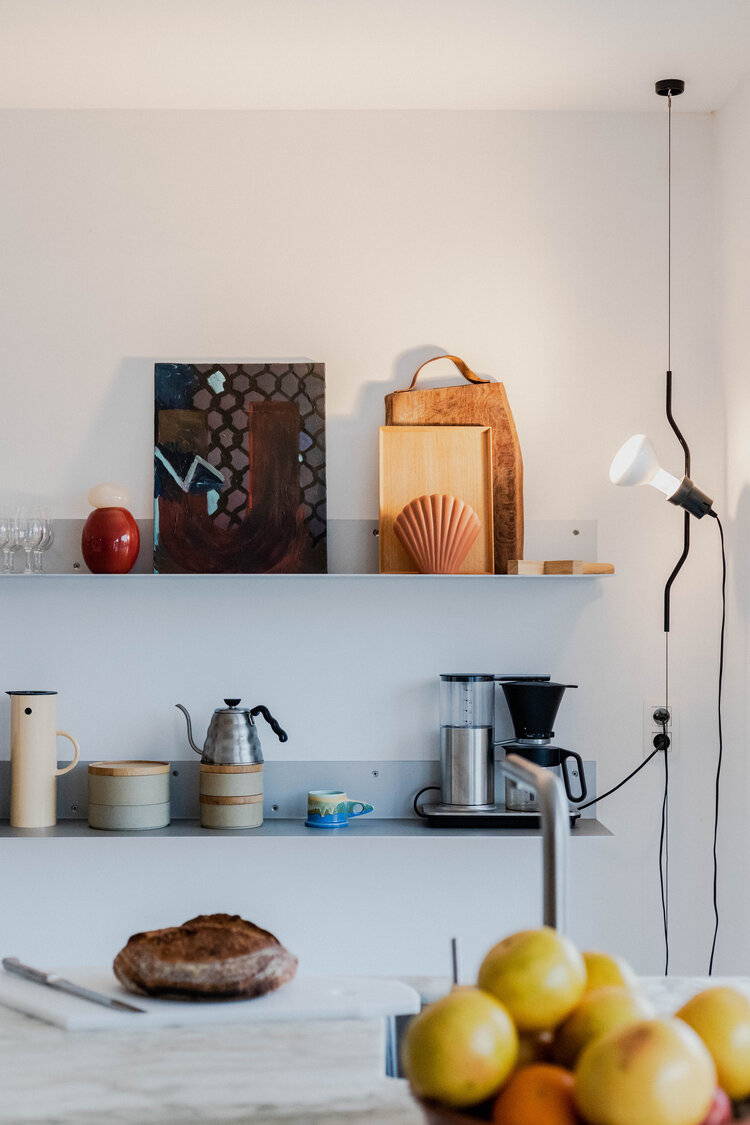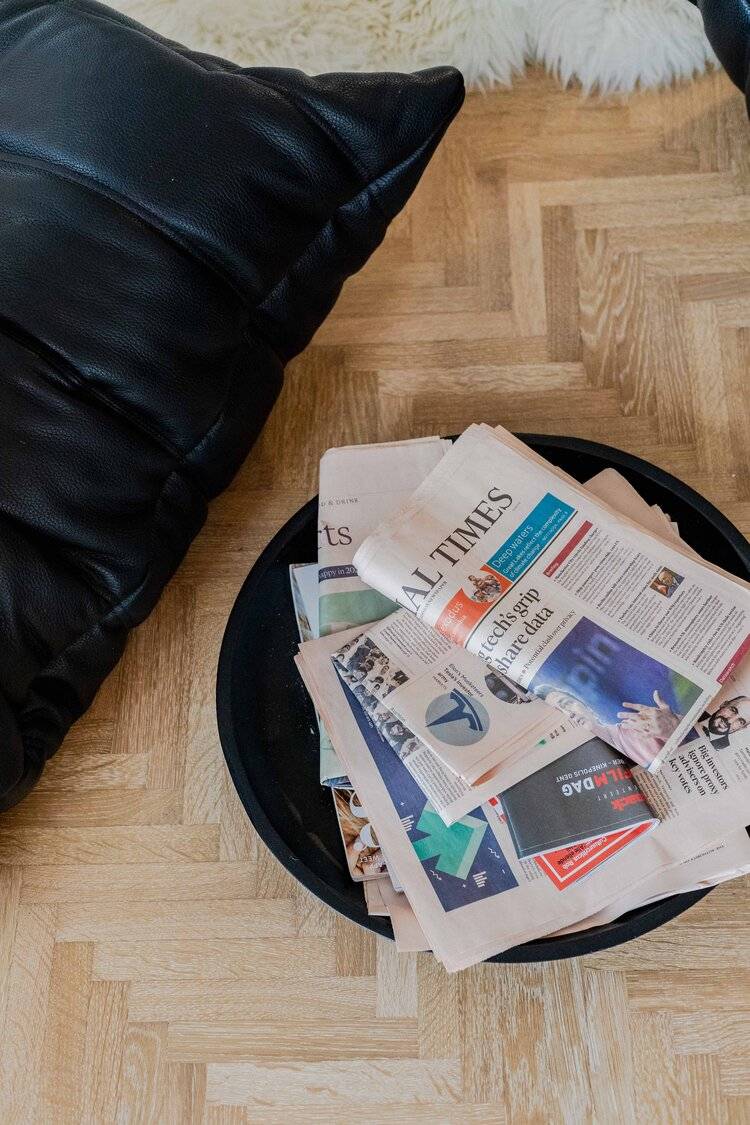 Good morning Micha and Albane! You share a home and a business, what's that like?
Albane: "It's only been two years, but it's proven to be a great decision so far! Of course, we had 10 years of experience to fall back on: Micha in cultural communications, PR and marketing and I in communication and advertising."
Micha: "Since the start of our relationship, we always dreamed of starting something with the two of us. At first I ran Club Paradis alone as a side activity, but when I started to get too many requests, Albane joined the business."
Albane: "If you can share a life, a home and a child, why wouldn't you be able to share a business? We complement each other, both in life and in work."
Micha: "It does help to have our office down the street. In the beginning we worked from home, which was sometimes a bit too much."
Albane: "Since we started Club Paradis, our other entrepreneurial dreams have faded a bit... We no longer feel the need to start something else. We'd love to continue what we're doing and are contemplating an expansion. It'd be great if we could keep working and growing with all these amazing galleries, museums, fairs, designers, artists and architects."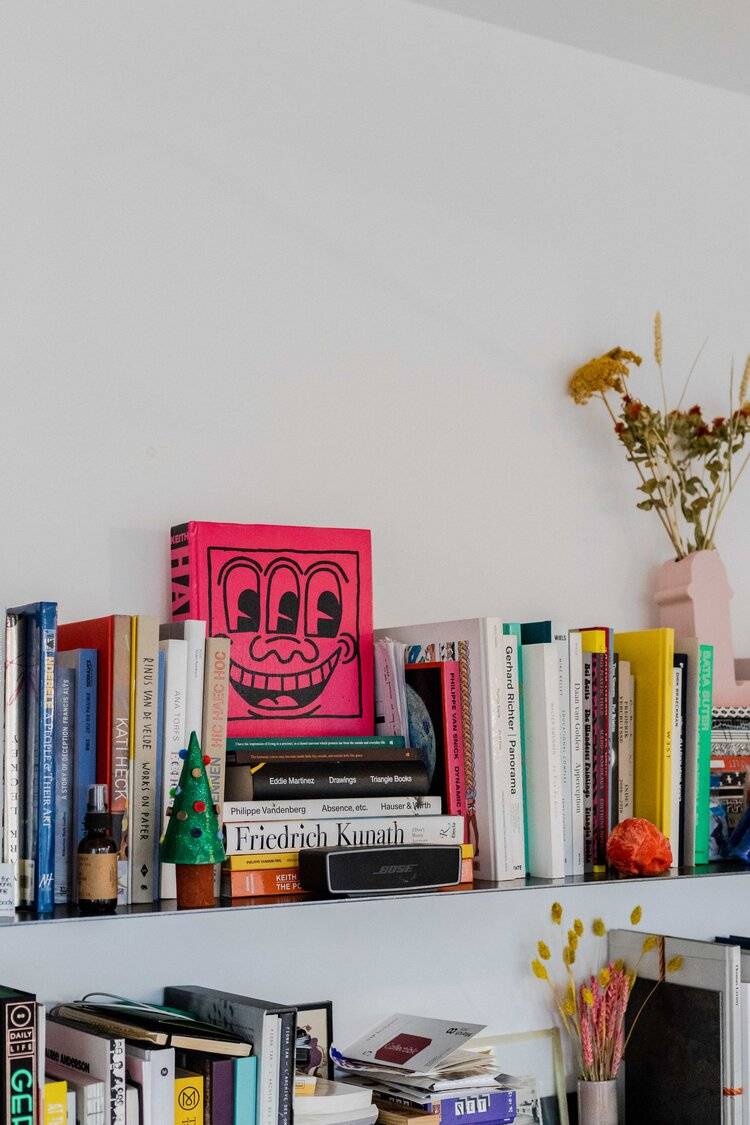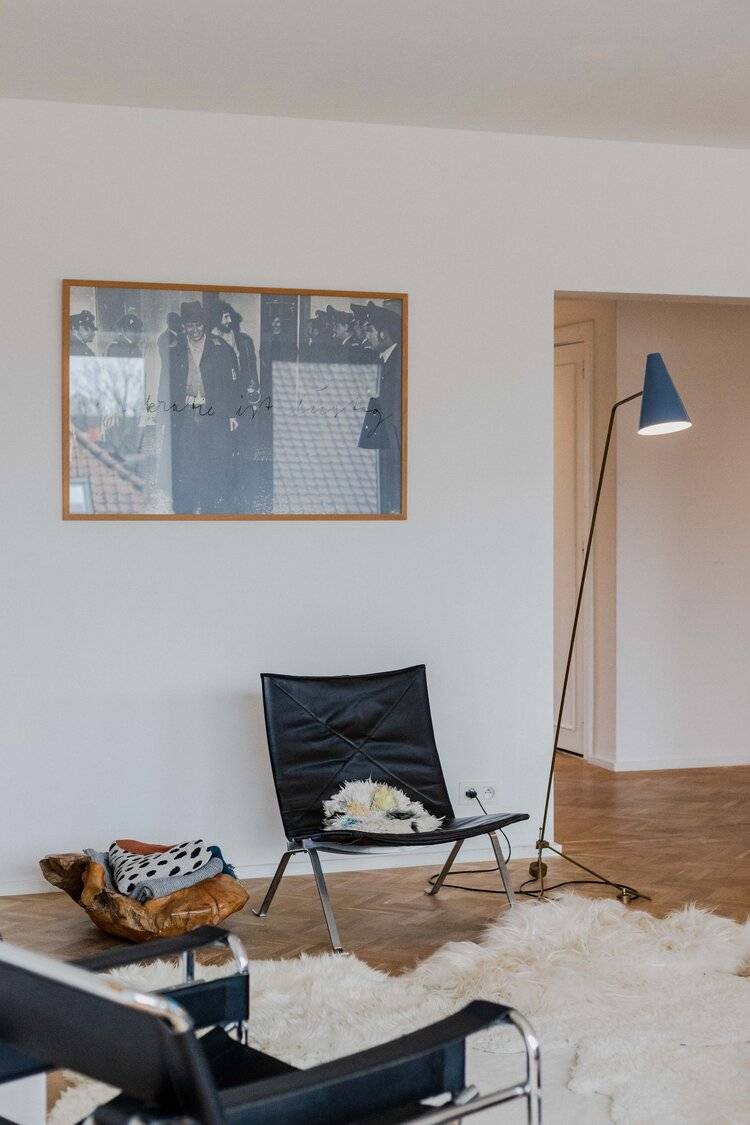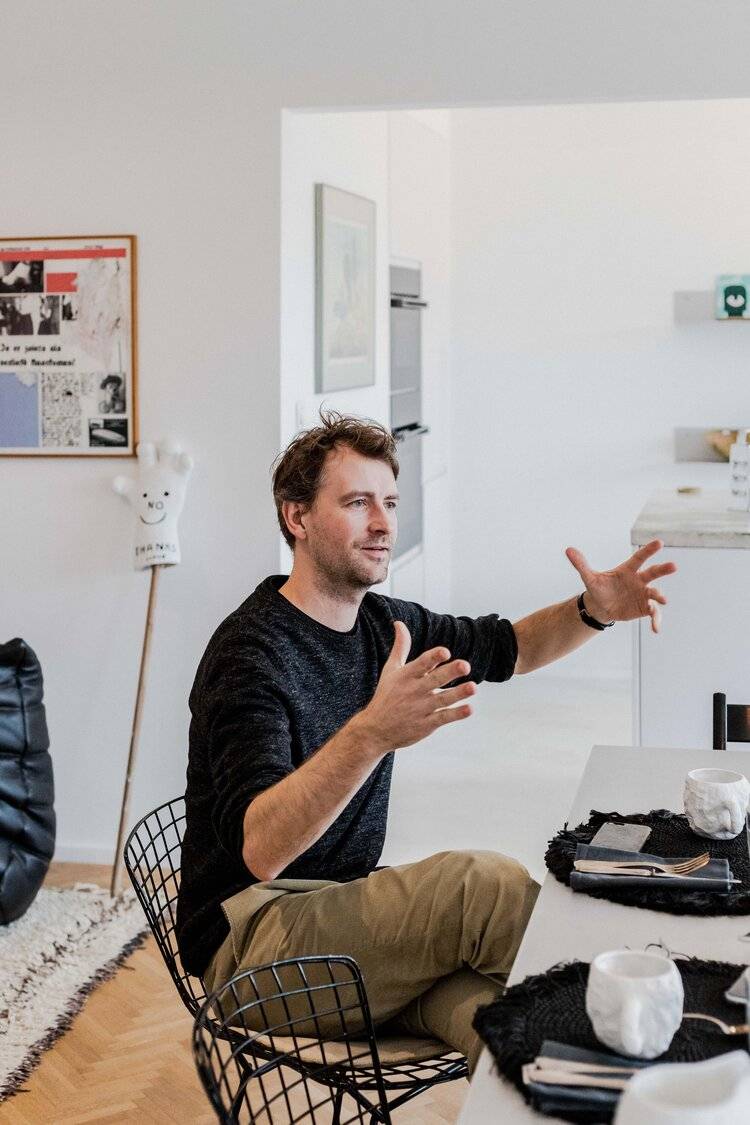 What a lovely home! How long have you been living here?
Albane: "About two and a half years. Our renovation lasted six months, which was four months longer than we anticipated. Our daughter Lila was one year old at the time and we didn't have a shower or kitchen for nearly four months! It's one of those periods in your life you look back on to, and think 'How did we do this?!'"
Micha: "We didn't have an architect or contractor. Albane redesigned the whole layout and followed up on the construction works."
Albane: "We love to be surrounded by art and design, so it's only logic we also showcase it in our interior. It's a mix of family heirlooms, travel finds and work of our clients or other artists we admire."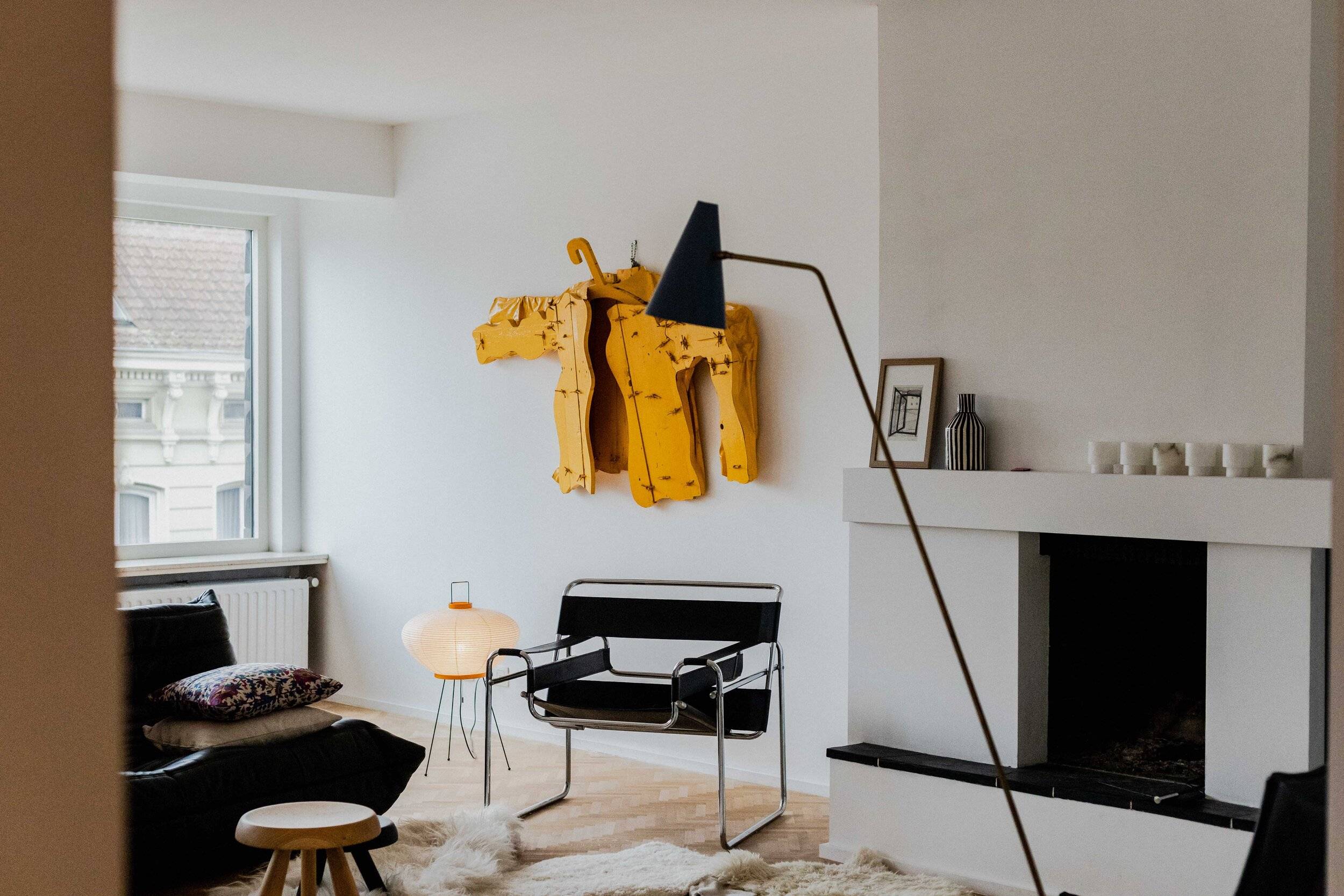 We share a love for travel. Any trips coming up?
Micha: "Yes! Albane goes to Milan in a few weeks, we're going to Puglia at the end of May and have already booked a trip to Hyères and Toulon, where the international Design Parade festival will be held at the end of June."
Albane: "We like something to look forward to. Planning our holidays is necessary since we became independent, because work always goes on… If you don't plan a holiday, chances are you never truly relax."
Micha: "We always go on short trips: a weekend, 5 days, one week, maybe two. Never a whole month. Luckily we have the talent to immediately go in holiday mode as soon as we arrive somewhere."
Albane: "We mostly take Lila with us, except if we're going to Paris for a weekend or something."
Micha: "Paris is undoubtedly our favourite European city! The no-nonsense vibe, the aesthetics, the galleries, the shops, the wine and the food… Plus its proximity of course!"
Would you ever like to live elsewhere?
Albane: "As we're often in Antwerp or Brussels for work, Ghent never feels too small, which some friends do experience. It's very central and I never mind taking the car to another city to have dinner with friends. So far, Ghent suits us well."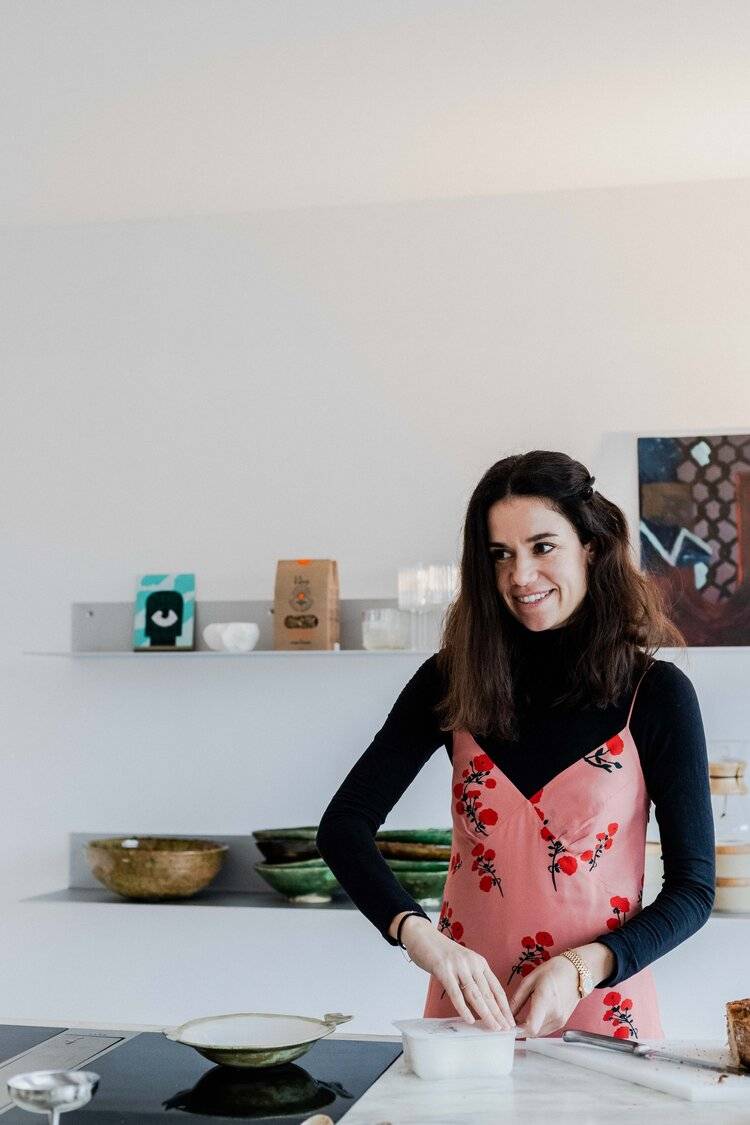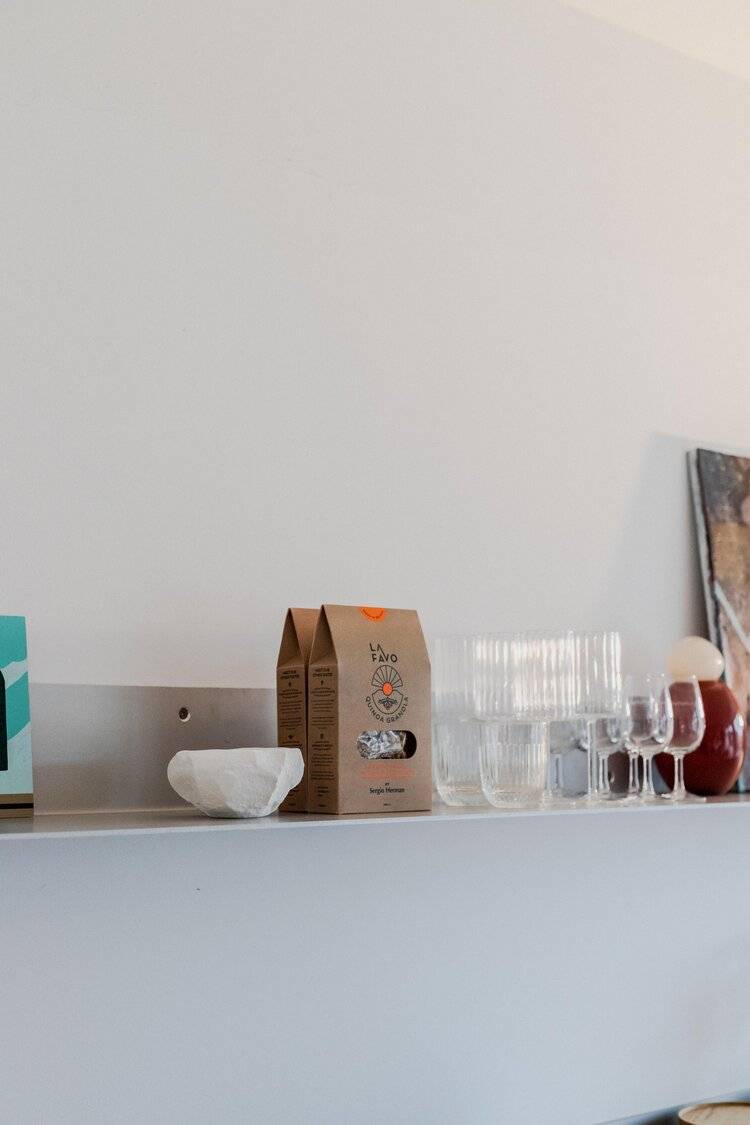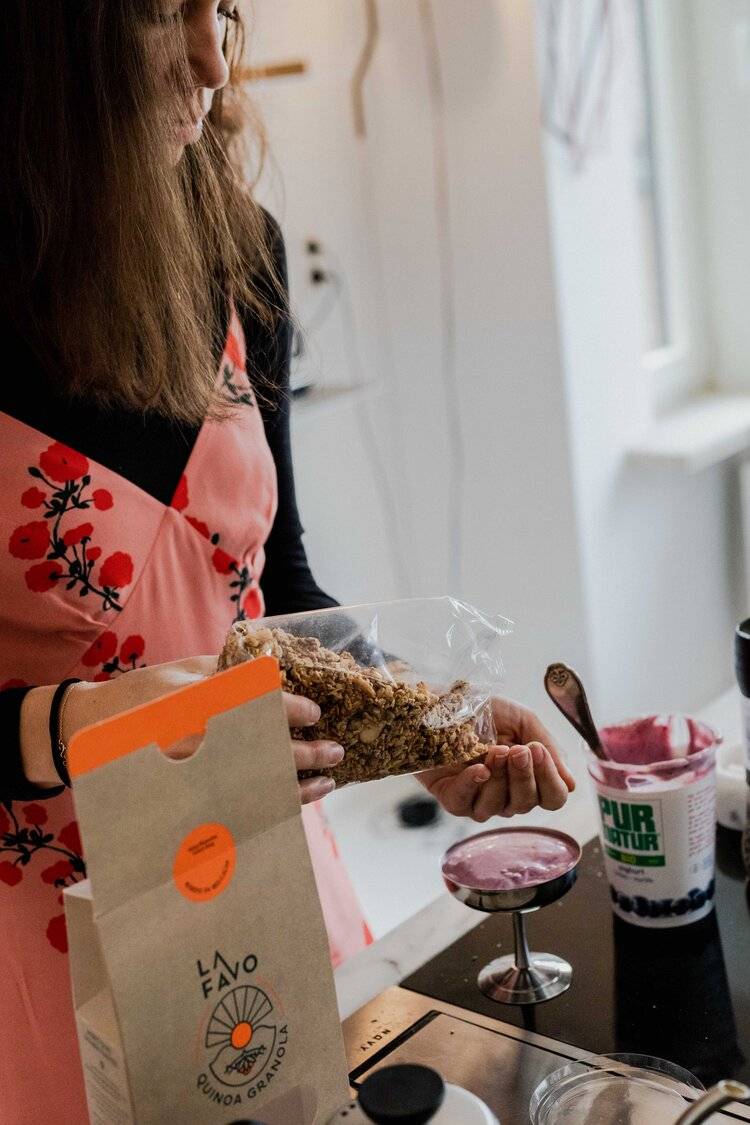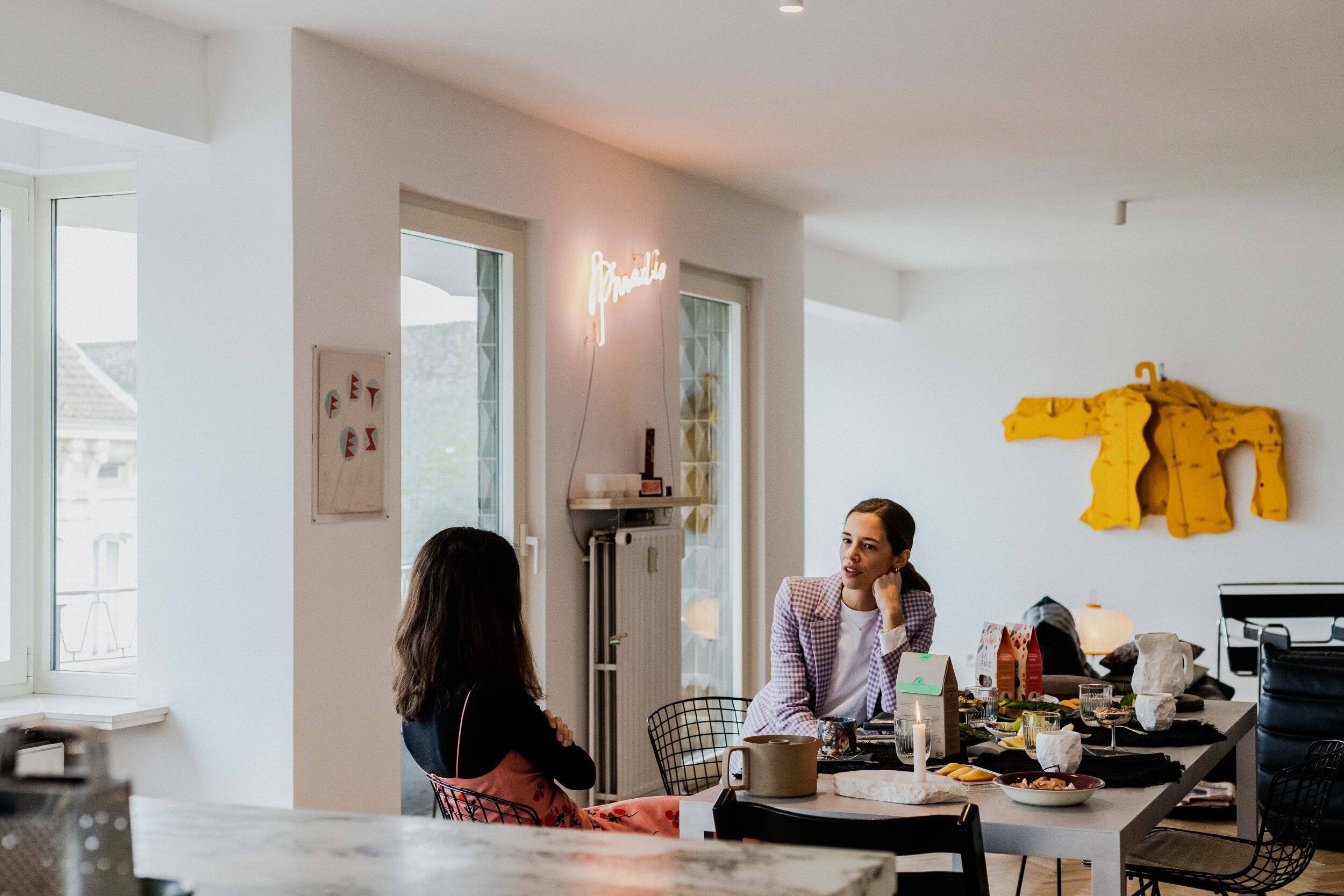 Who is the cook at home?
Albane: "We both love food and cooking, but I want things to be quick and easy. If we're having friends over for dinner, Micha probably does the cooking."
Micha: "We own a lot of cookbooks, but they're just for inspiration. We'll never follow a recipe step-by-step."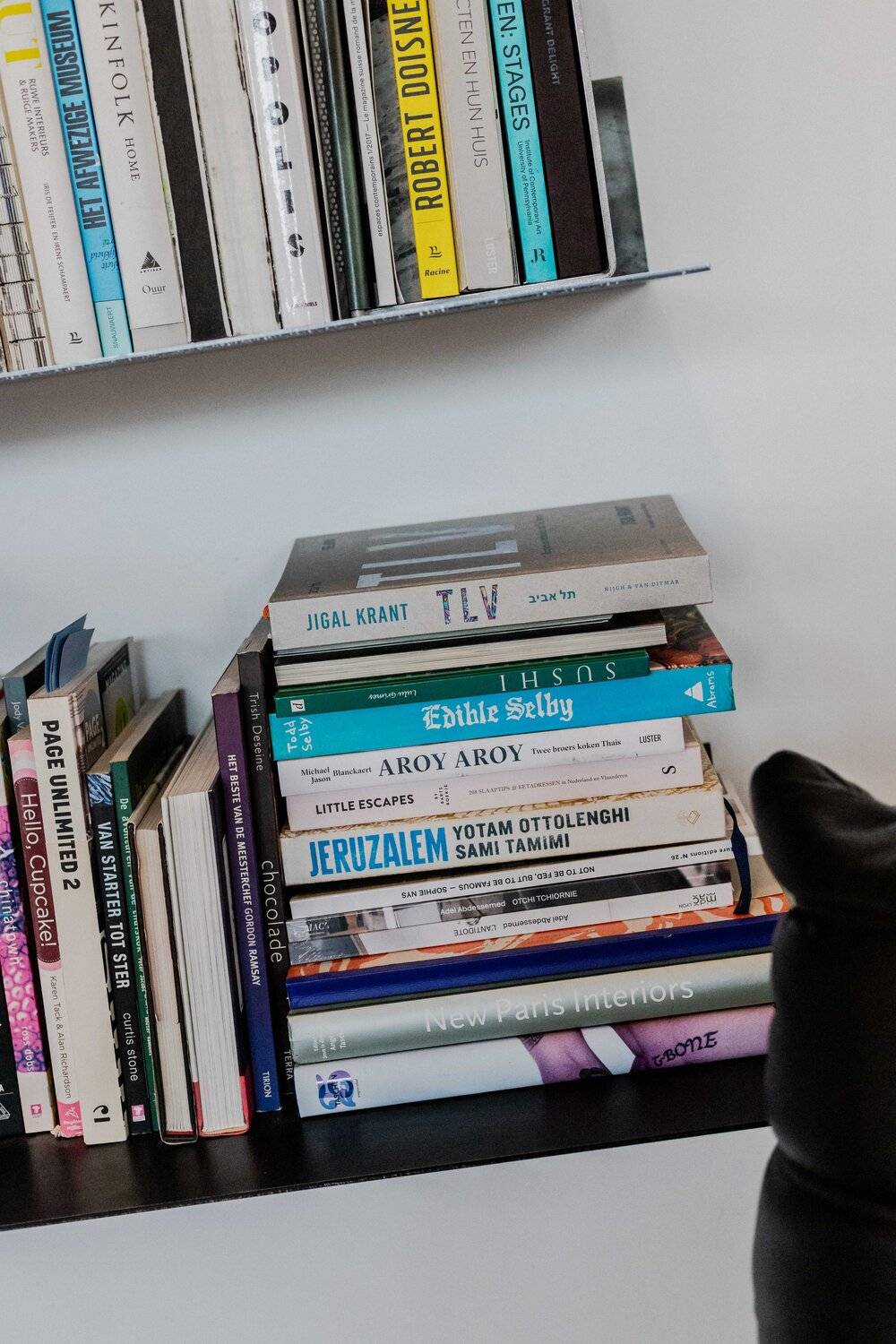 What did you make for breakfast this morning?
Albane: "We like having options, so we made toast avocado, grapefruit with mint leaves, burrata with olive oil and lemon zest, homemade madeleine cakes and yoghurt with blackberries and my favourite La Favo flavour: Nuts & Sea Buckthorn Berries."
Micha: "I like the La Favo by Sergio Herman Chocolate & Pistachio! Which is, unsurprisingly, my favourite ice cream combo."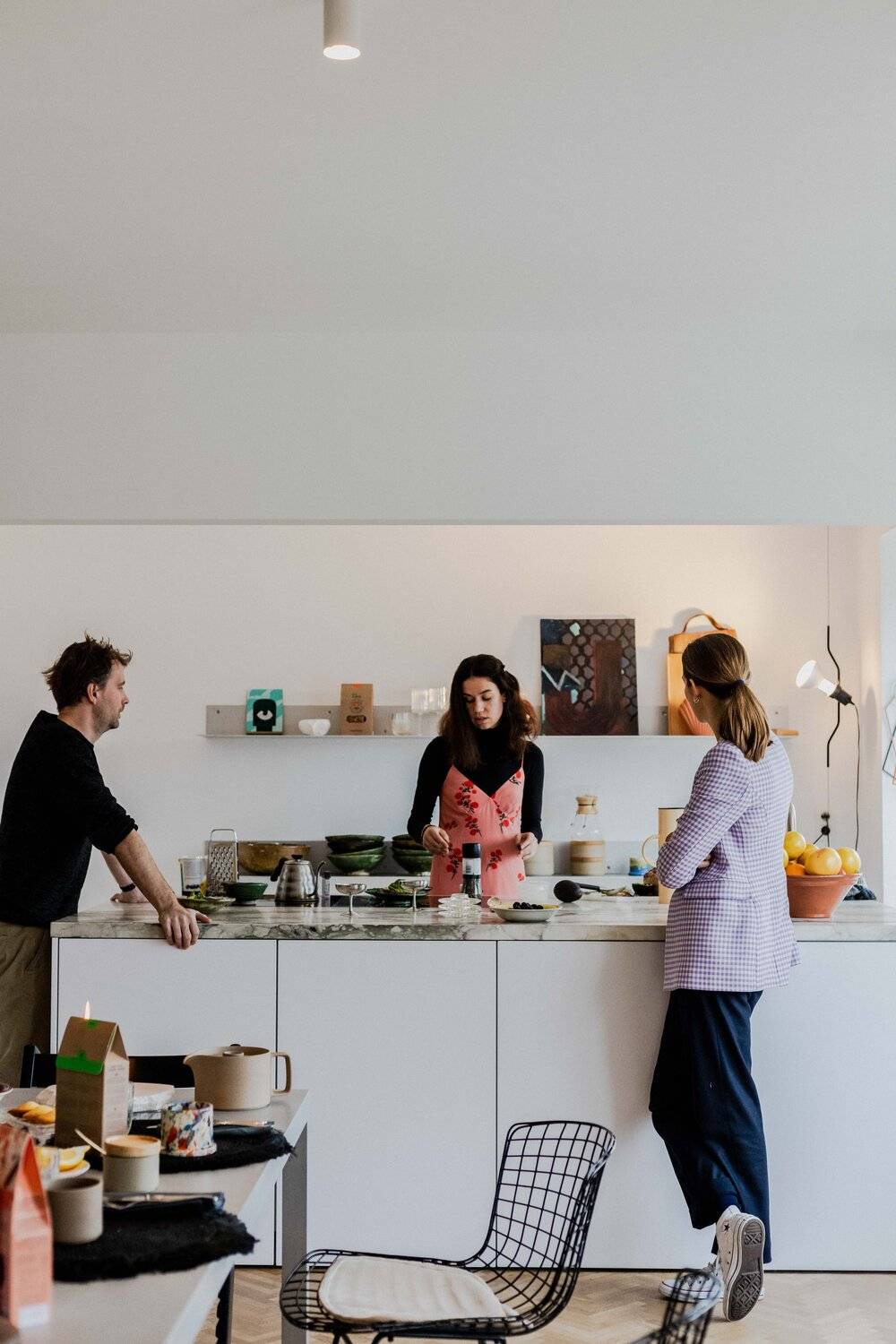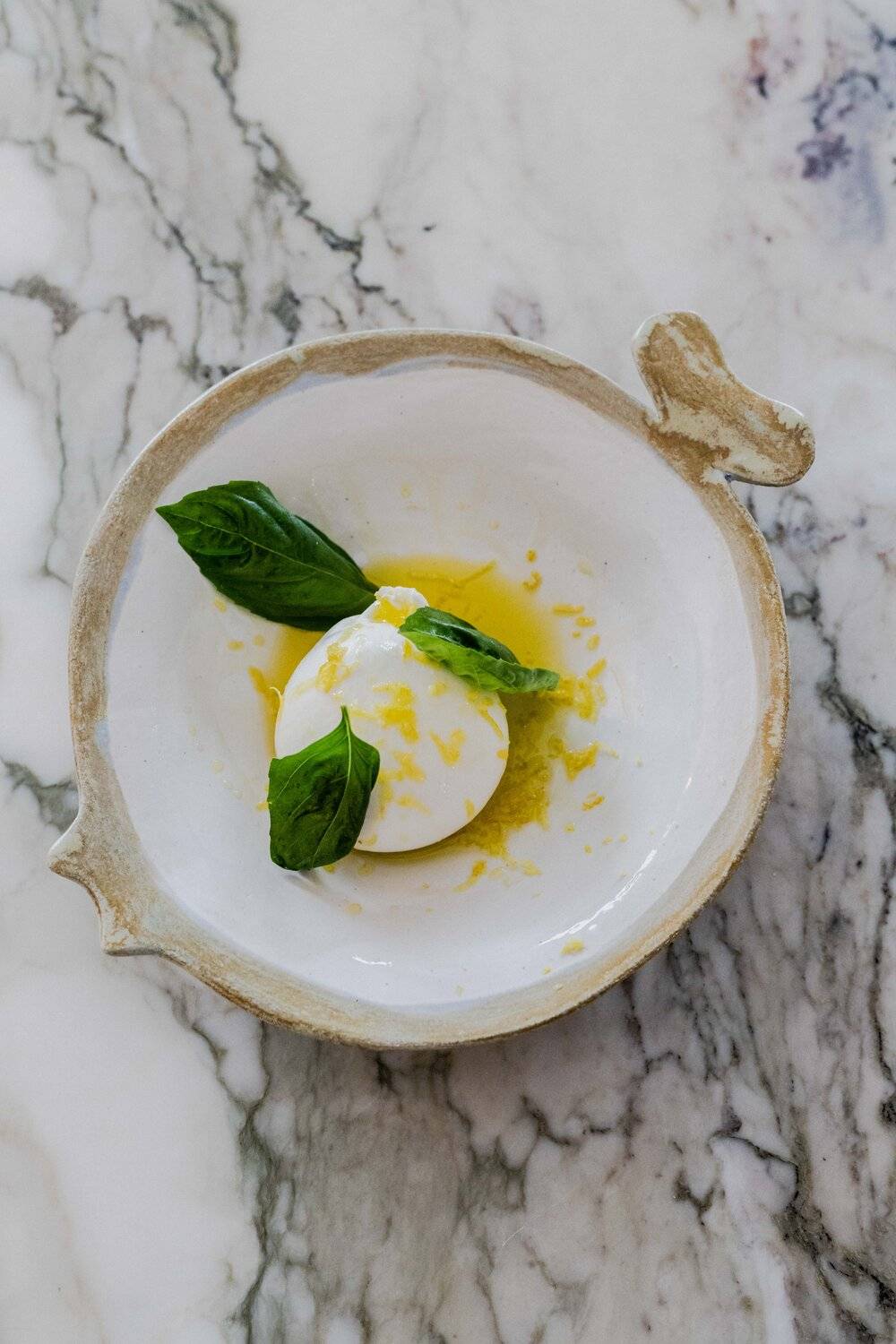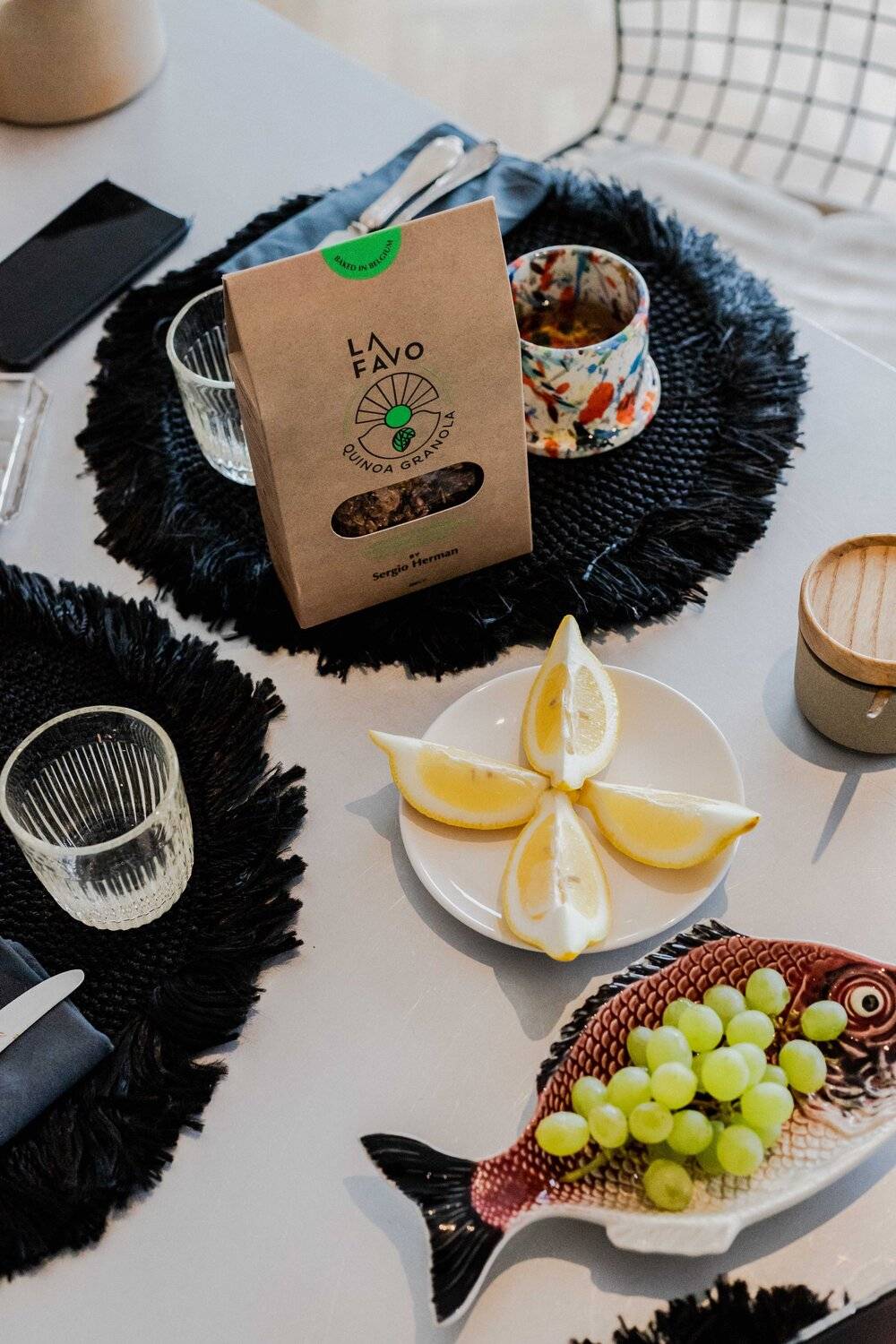 Favourites places in Ghent?
Micha: "Agnes & Maurice is Albane's favourite shop in Ghent, with lots of Copenhagen vibes. For books on art, design and culture we go to Copyright. To eat, we love everything Kobe Desramaults does: Chambre Séparée if we're feeling fancy and Superette RTT in the summer. Alberte and Per Bacco also never disappoint."
Albane: "Pycke Zot and Amour are also worth mentioning, as they're run by Micha's sisters. Simple and seasonal dishes with local ingredients. Always a treat!"
Micha: "If we have something to celebrate, we like to go to Roots in Patershol. Moor&Moor and Simon Says have the best coffee, Café Gitane reminds us of a Parisian bistro and we love apero (preferably natural wines) at Kiosko, Ona and Edelrot."
Albane: "We are aesthetes. The surroundings are almost as important as the food! (laughs)"