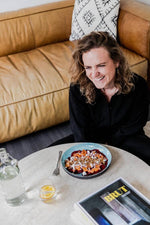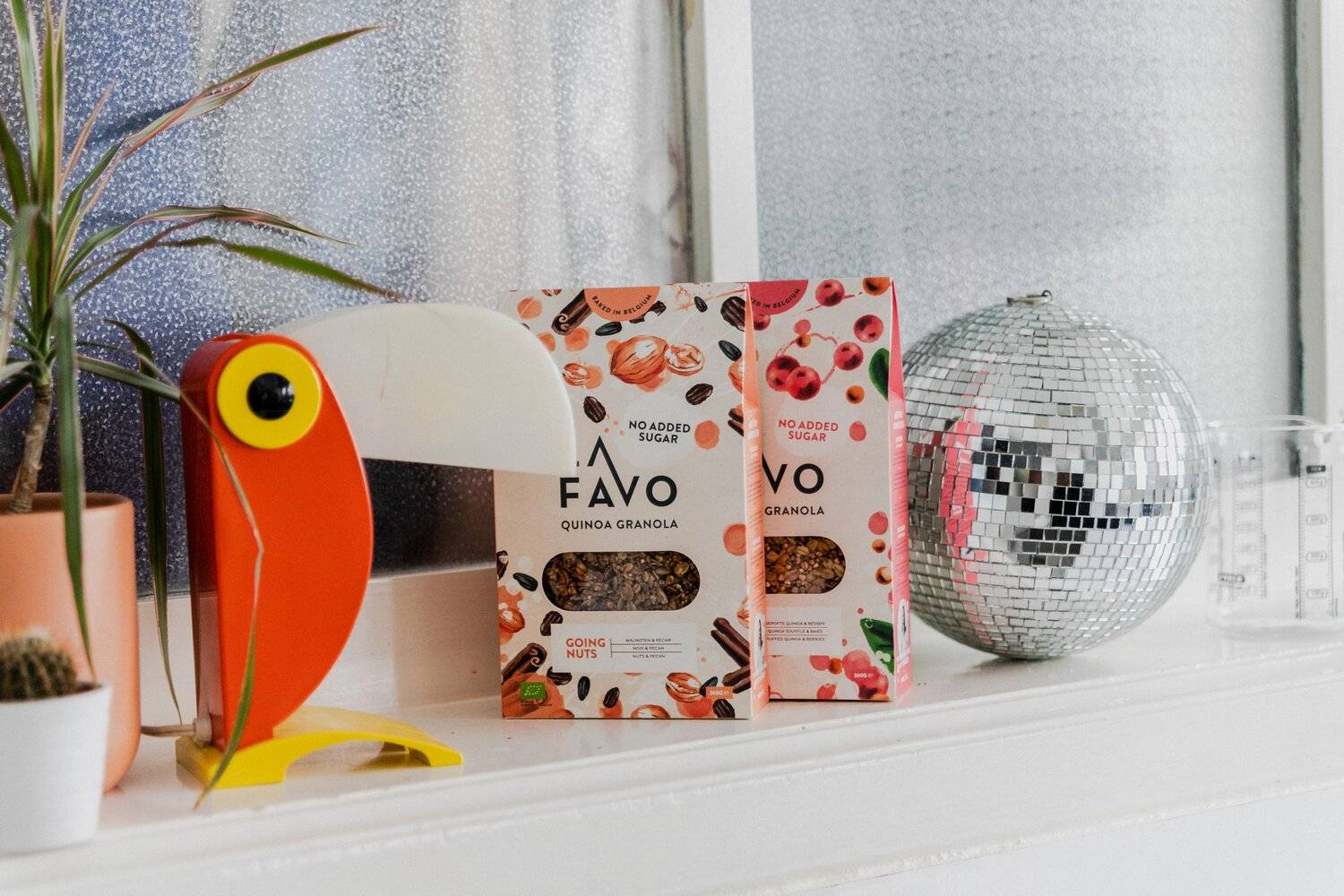 Whether it's a quick coffee and croissant before work or an extensive Sunday brunch, breakfast plus friends is always a recipe for success. Some like it sweet, some like it savory—but we have yet to find someone who doesn't like to start the day with good food and great people. Today we're paying Laurence Vander Elstraeten a visit, the founder of creative communication studio Lorrie Works who lives in an old laboratory near the Dampoort station in Ghent.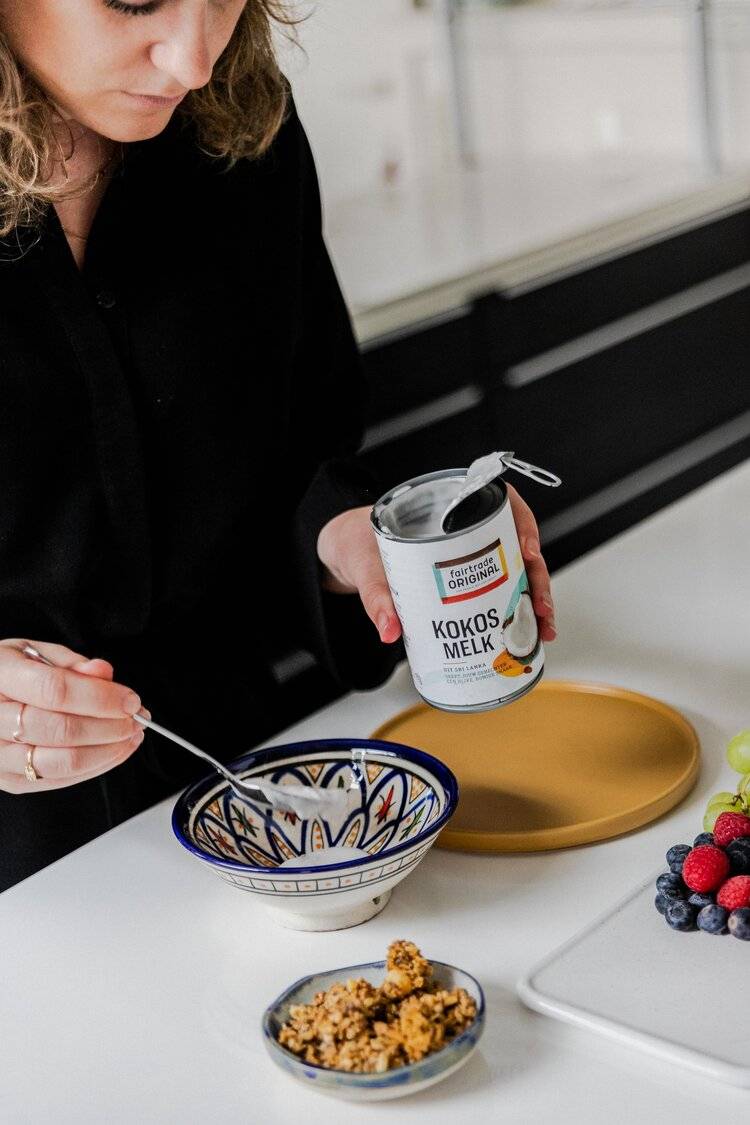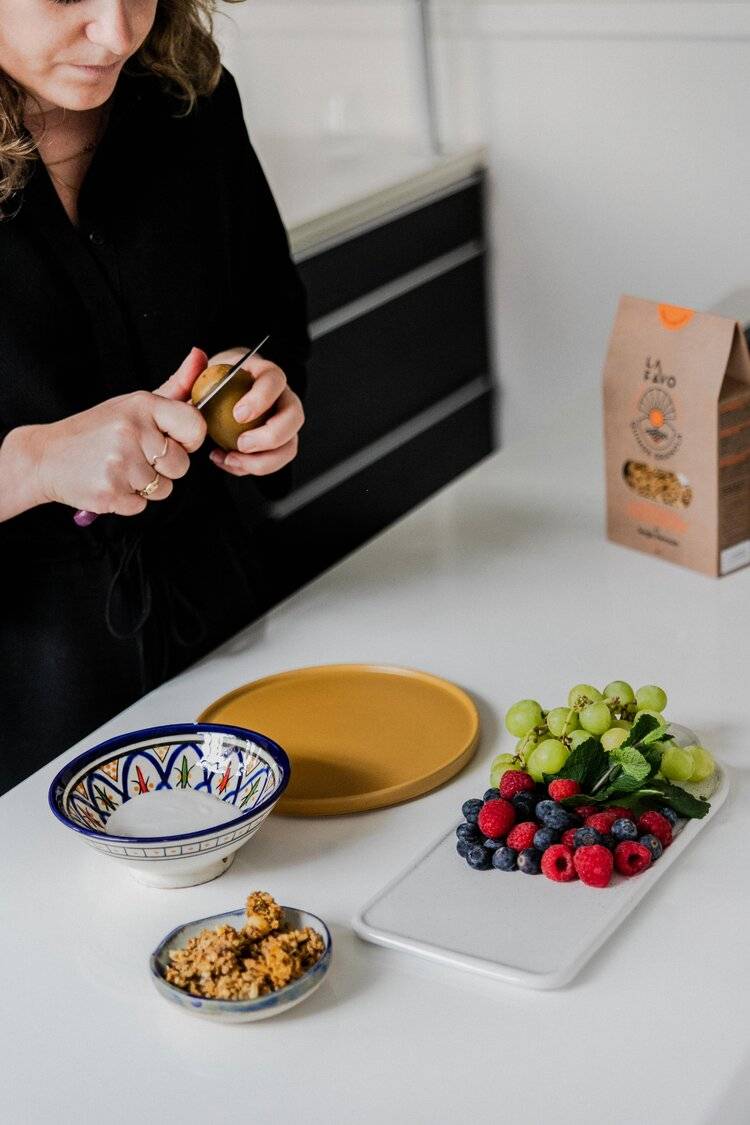 Good morning Laurence! Or can we call you Lorrie? For people who don't know you, could you tell us who you are and what you do?
"I'm Laurence, but you can call me Lorrie! All my friends do anyway. I work as a visual freelancer and have my own creative communication studio: Lorrie Works. I help clients to create a clear-cut and consistent visual communication strategy, which makes them stand out more. I have a background in graphic design but my services also include photography, social media, design and consultancy."
You often work from home, which is the absolute dream for a lot of people. But this must also be challenging sometimes, no?
"Yes, it is! You work and live in the same square meters, that's tricky for sure. For one, because you tend to work well into the evening. Secondly, being home isn't that relaxing anymore because your home is also your office. But my work/life balance should get better soon because as of recently, I'm renting a desk at Studio Stories. Having an extra workplace will come in handy, especially in the afternoon. After lunch, I tend to get easily distracted OR have a hard time to put down the work. All self-employed people will know the struggle: work truly never stops. (laughs)"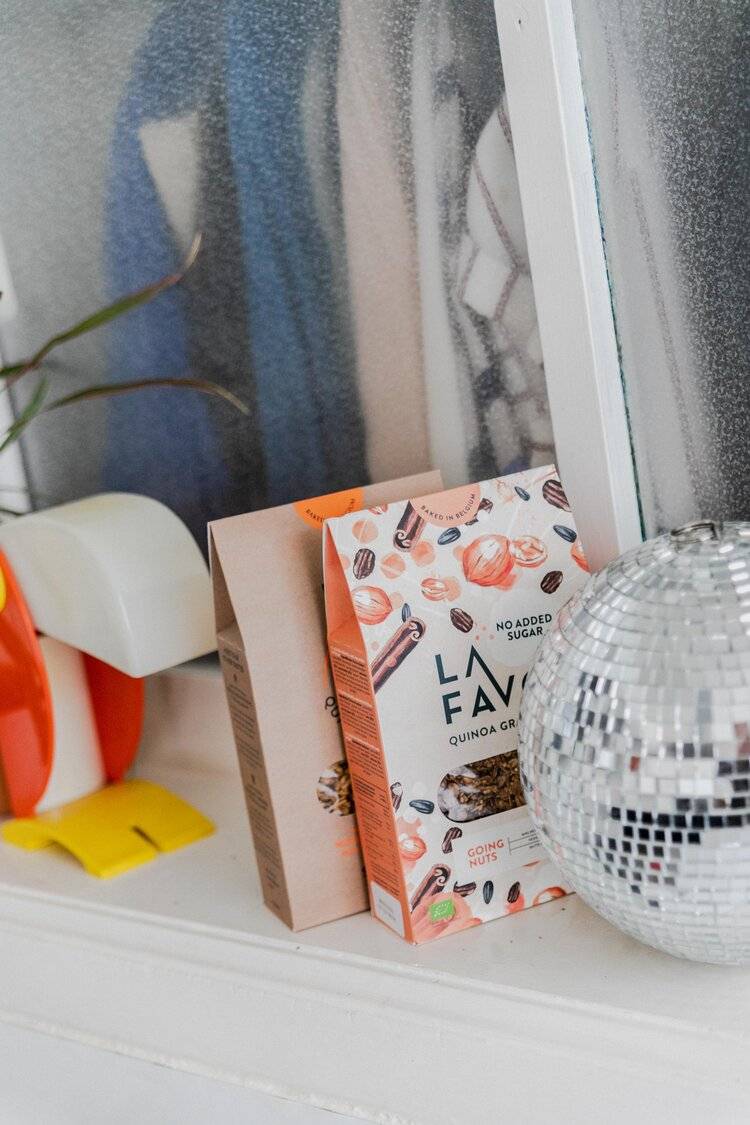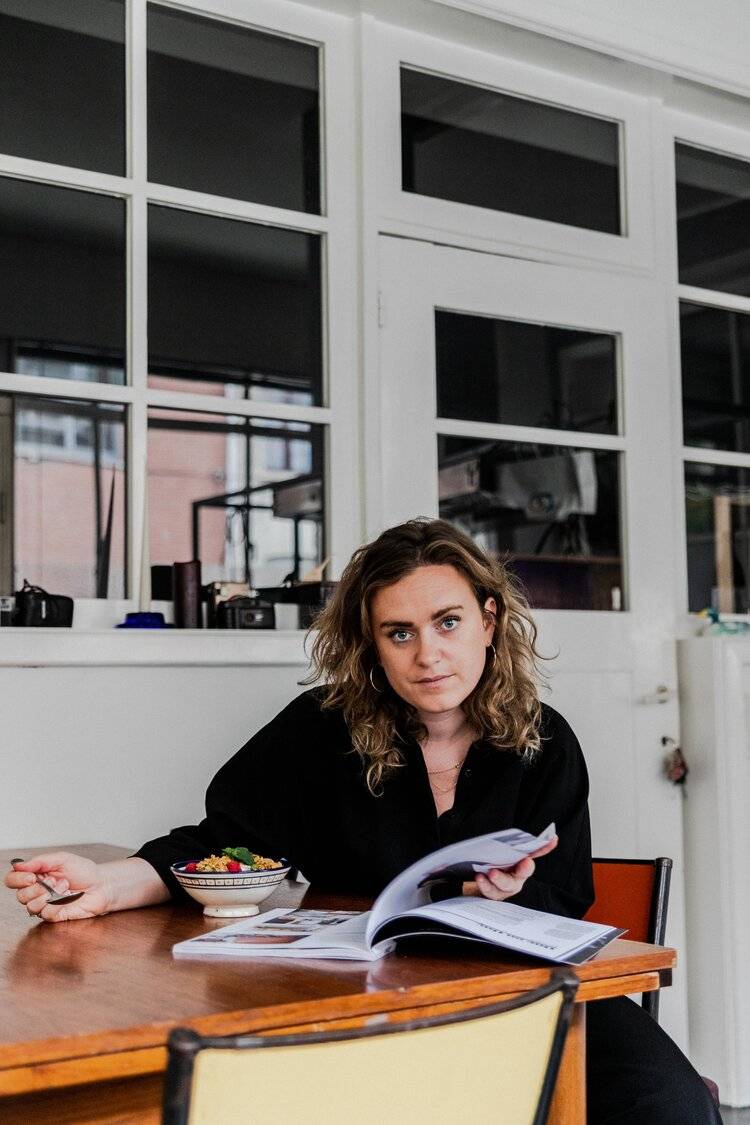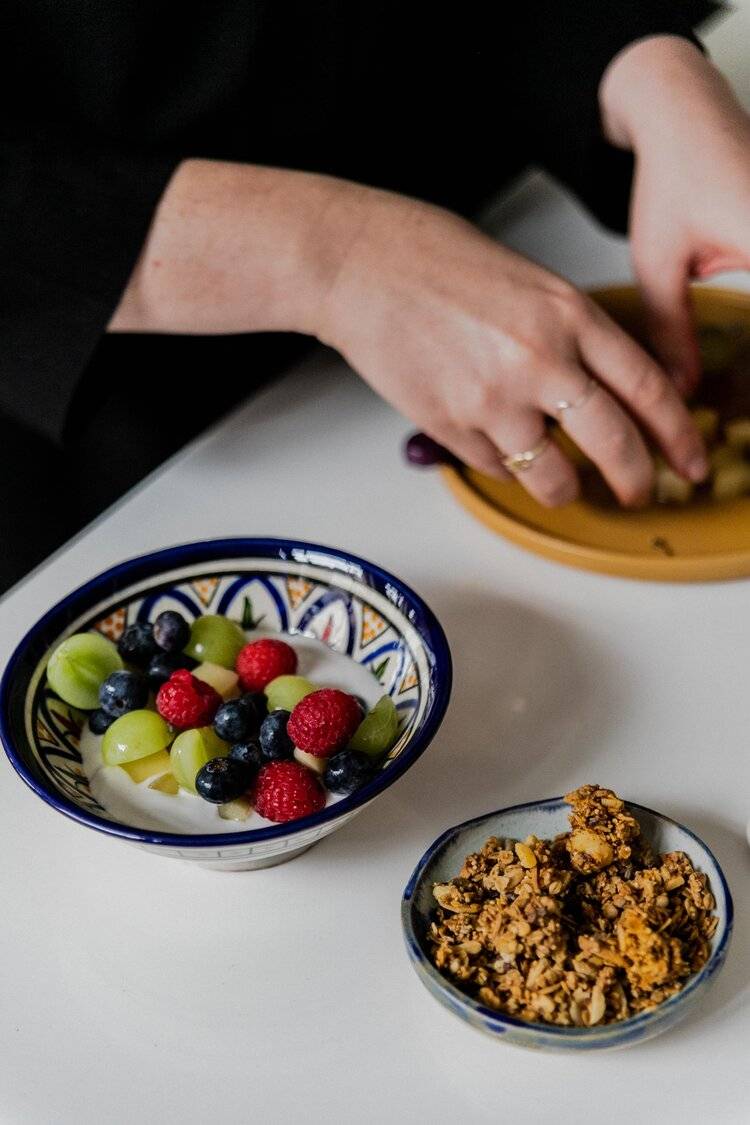 If you're having a hectic week but lack some energy, what's your favourite power breakfast to get you through the day?
A bowl of yoghurt or coconut cream with fruits and granola, definitely! But if I need to re-energize during the weekend, a baguette with butter and jam will also do. Not the healthiest breakfast, I know, but it's just so damn good. It's the kind of food that makes me feel good; it reminds me of a holiday in the Provence. And coffee of course. Always coffee."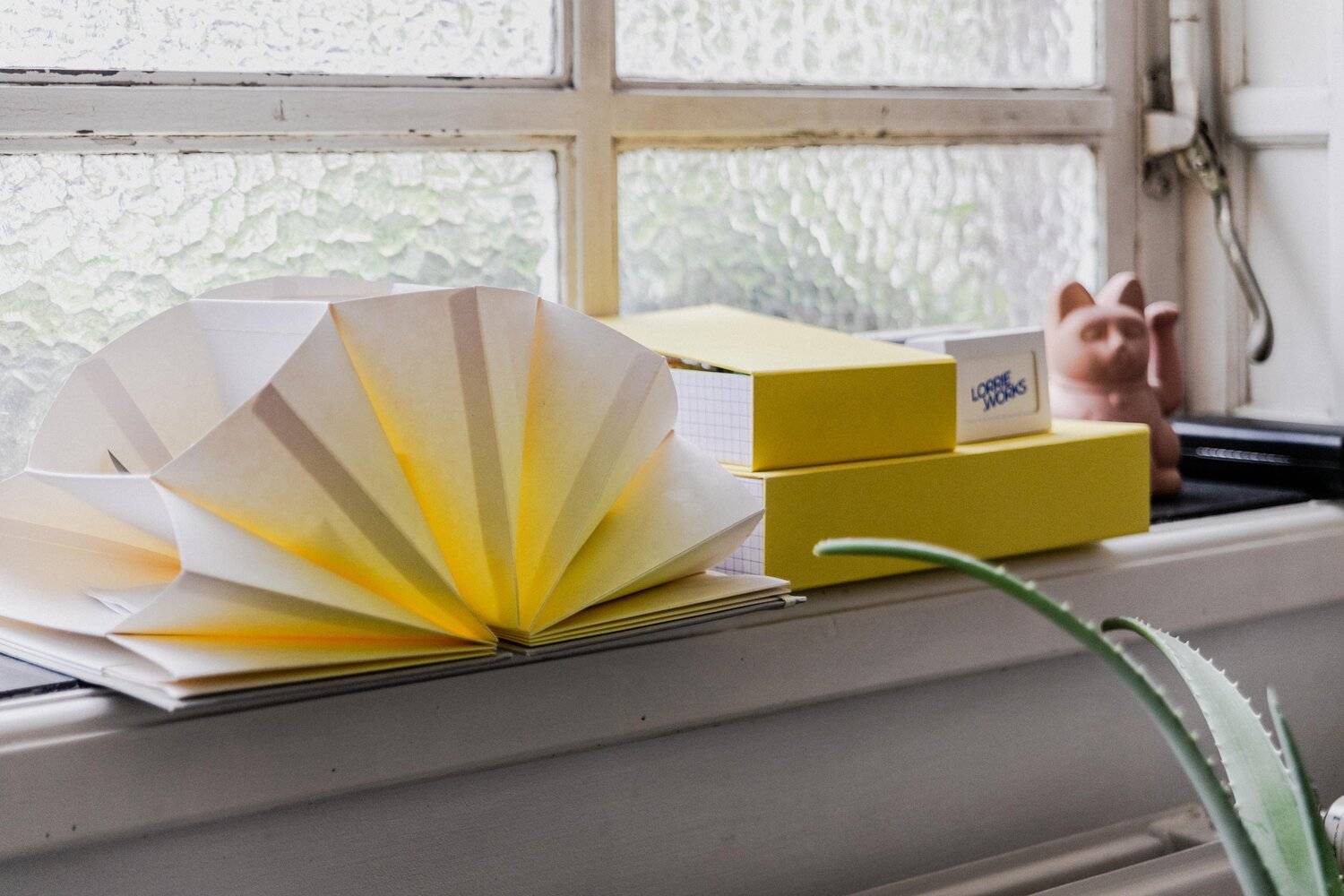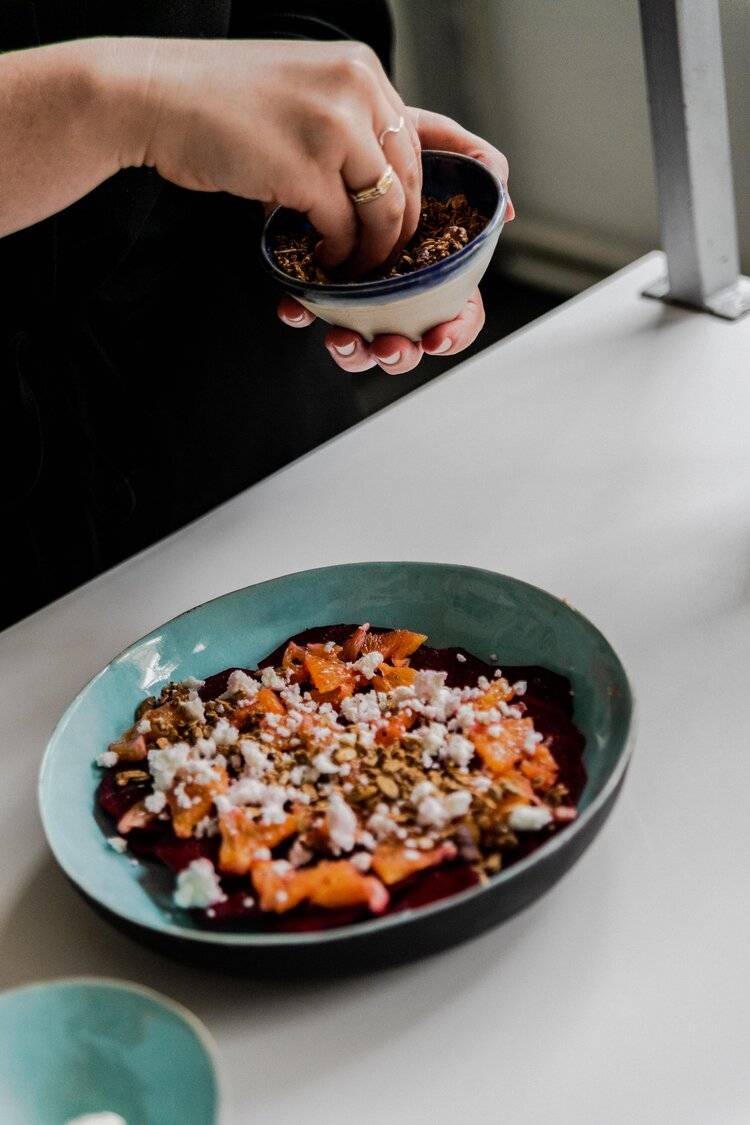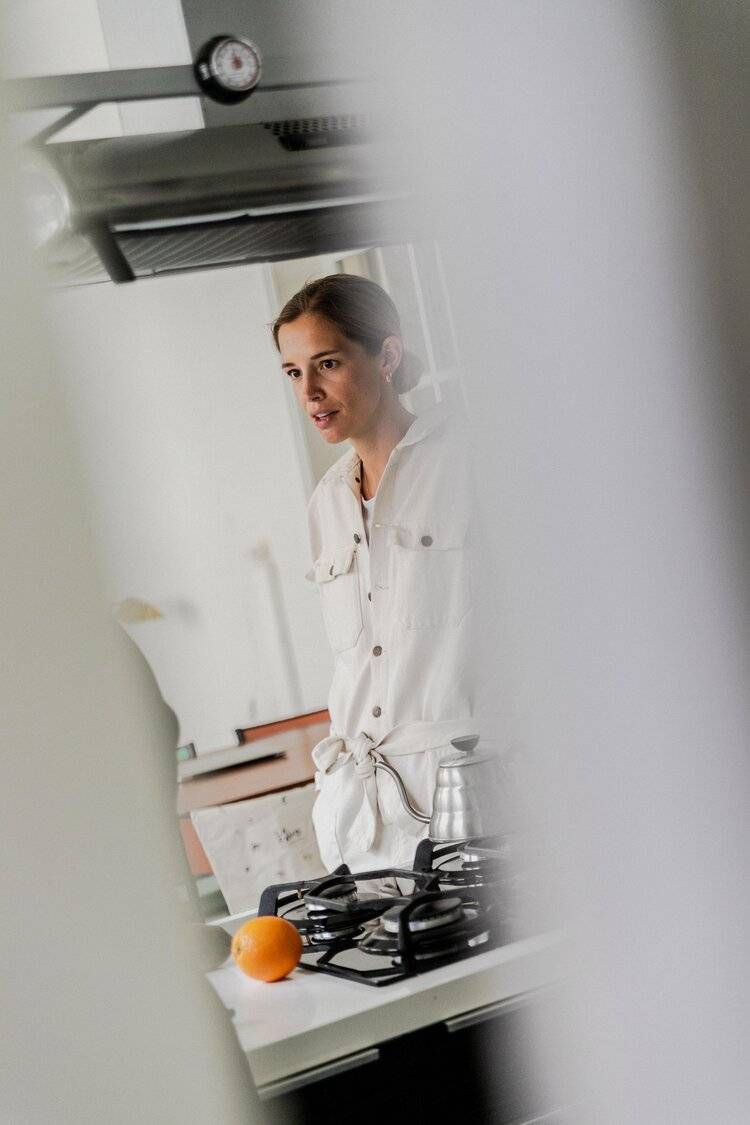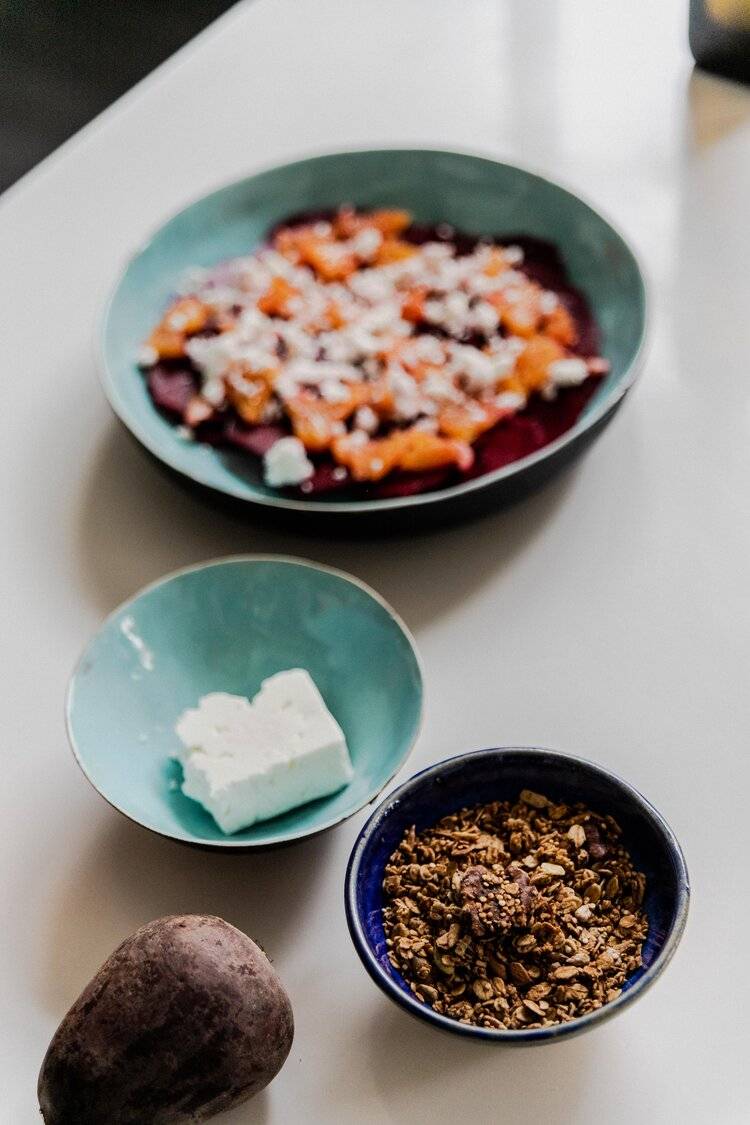 What do you typically eat for lunch when you're working from home?
"Probably a salad or some soup with bread. I usually create something with leftovers in my fridge. Today, I made a beetroot salad with orange, feta and La Favo granola sprinkled on top. If you ask me, a salad that contains something savory, something sweet and something crunchy is always a winner!"
You tried out the keto diet for a while, and you were very passionate and positive about it. What's keto all about? And why are you so fond of it?
"When you eat keto, it means you replace carbohydrates and sugars with fats. The fats give you energy; which lasts longer than the energy you get from sugar. I often suffer from migraines, but when I ate keto they never occurred! I started my day with bulletproof coffee (a mixture of coffee and butter; tastes like a latte), probably had some eggs and avocado for lunch and a small piece of (unprocessed) meat or fatty fish for dinner, with lots of vegetables of course. If I needed a snack during the day, nuts and seeds were my go-to. Truth to be told; I couldn't keep up with the diet, because it's extremely difficult to combine it with a social life. There's sugar in everything!"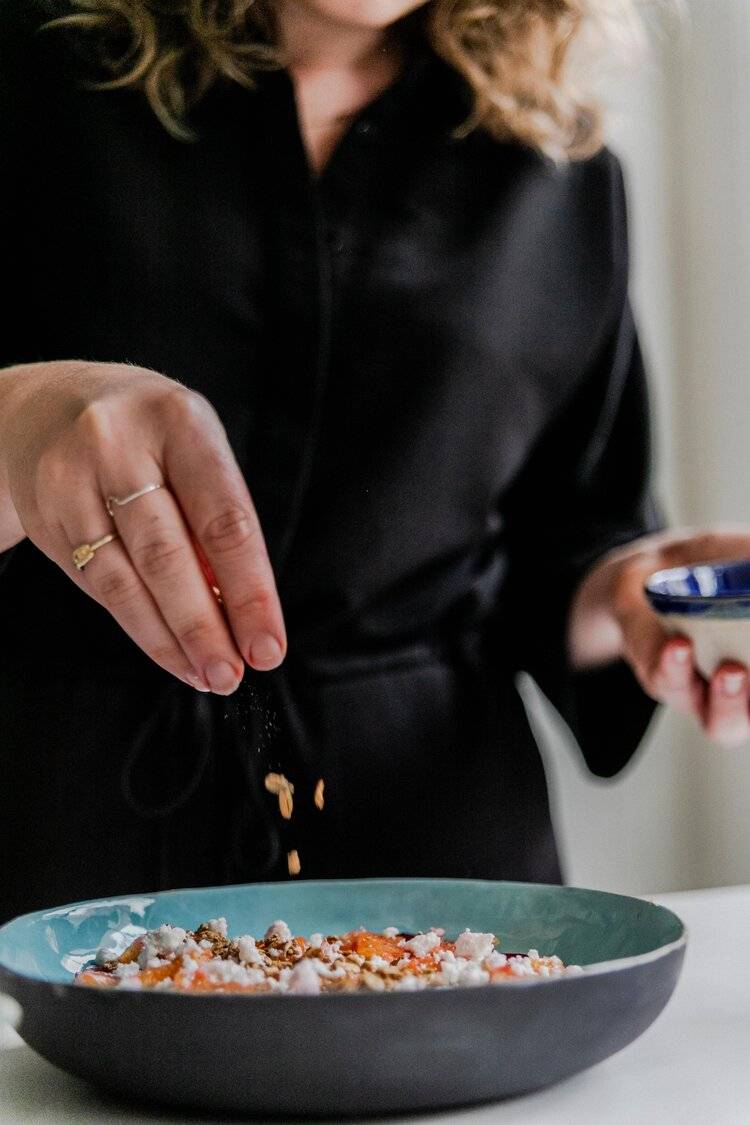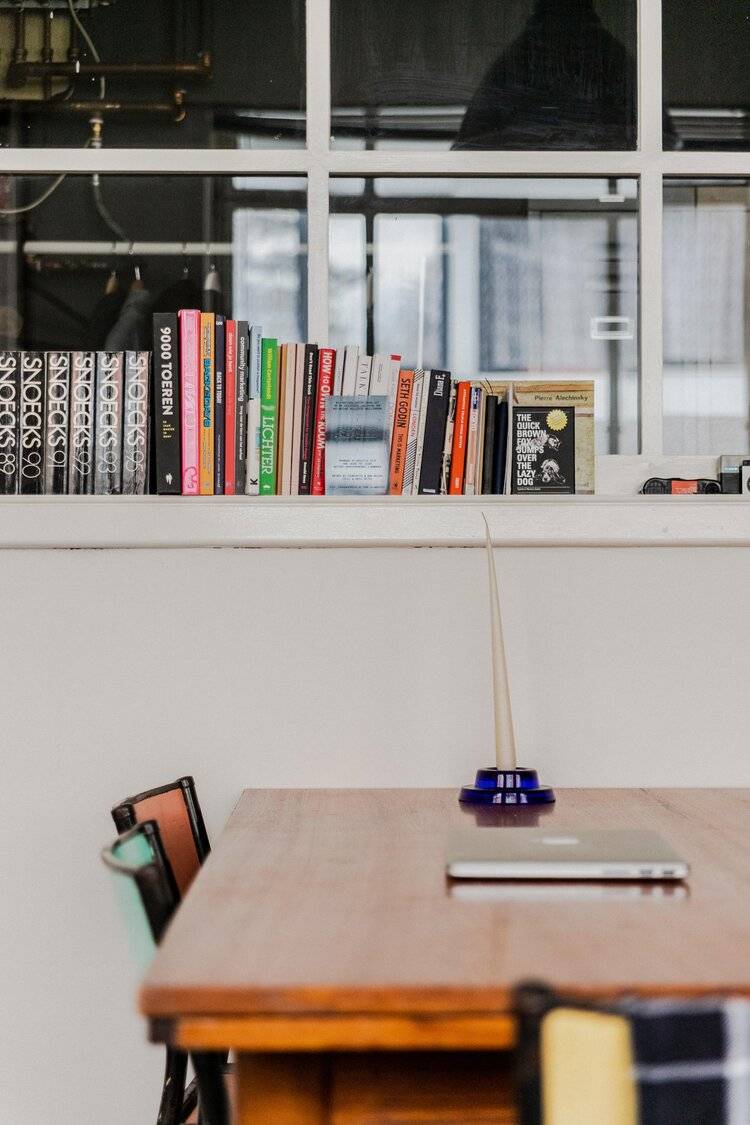 It seems we caught the same travel bug. What draws you to traveling the world?
"I love discovering other cultures, exciting places and new flavours. My favourite continent must be Asia; I lost my heart there and have a constant urge to return. I feel right at home there and it's an understatement to say I love Asian food! I traveled to Thailand for the first time about a decade ago and have visited Japan, Korea, Hong Kong, Sri Lanka, Singapore and the Philippines since. In January, I'll be backpacking through Vietnam and will stop in Hong Kong on the way back. My brother works and lives there, so that comes in handy."
For which type of food would you gladly jump on the plane?
"I'd love to return to Chiang Mai for mango sticky rice! Haven't found a place in Belgium where they serve a good version of this Thai dessert yet…"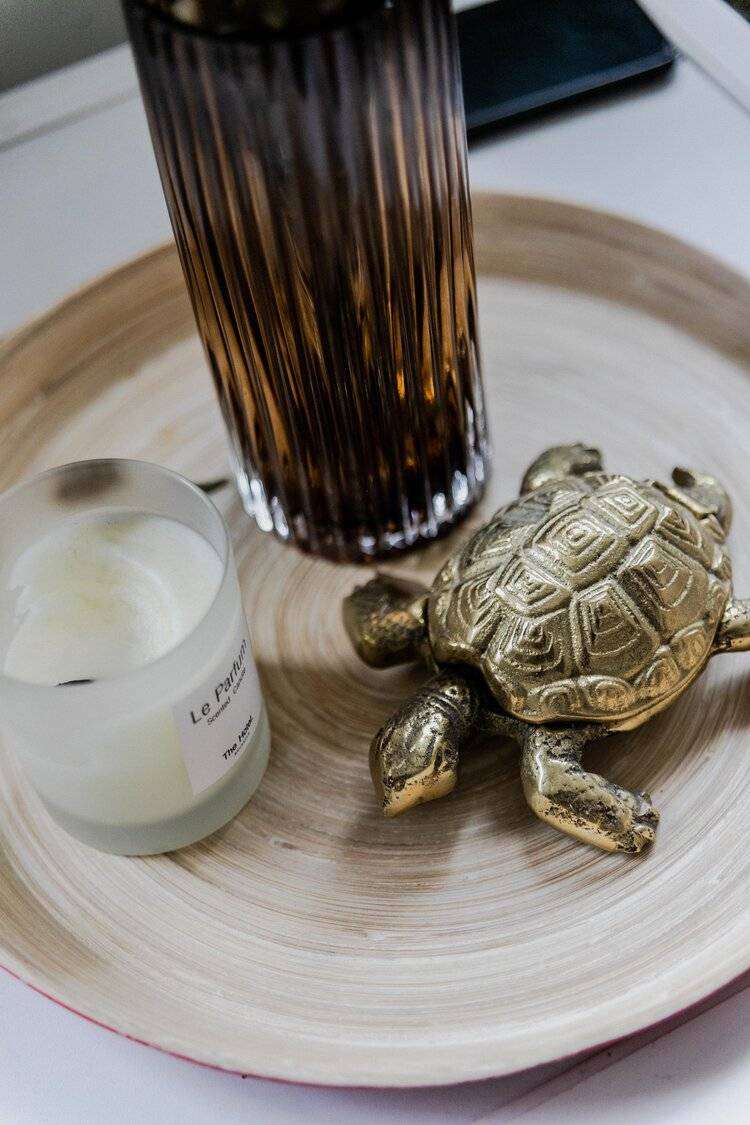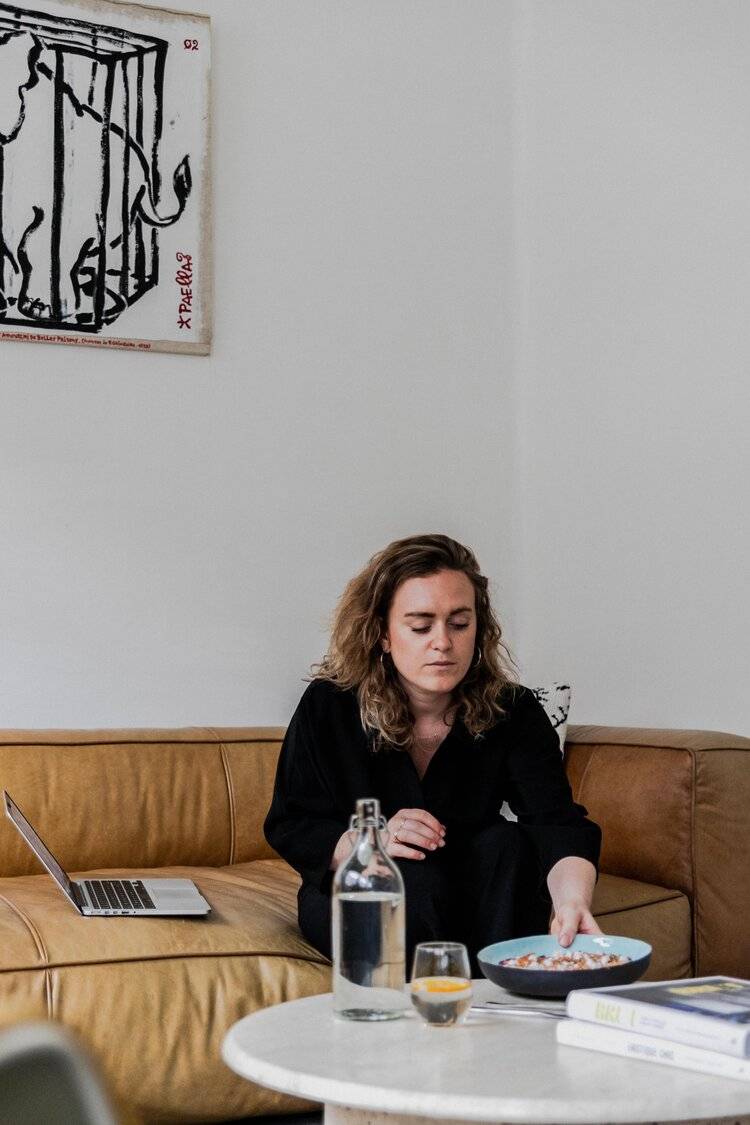 What are your favourite places in and around Ghent to have brunch?
"In Ghent, I love to brunch at Ganzerik. CRU and WAY in Ghent are also worth mentioning, the latter especially for coffee. But my favourite brunch place is actually in Lokeren: Bar Copine!"
What's your biggest dream?
"That I can continue to combine work and travel. Although I also dream of buying my own property someday. I'd love to create a place that's totally 'me'. Wouldn't it be nice to be able to continue this kind of work, while earning enough to travel ánd buy my own home? A girl can dream, right? (laughs)"
A few quick questions to wrap up! What's your…