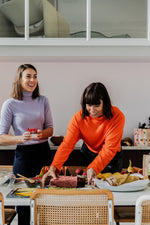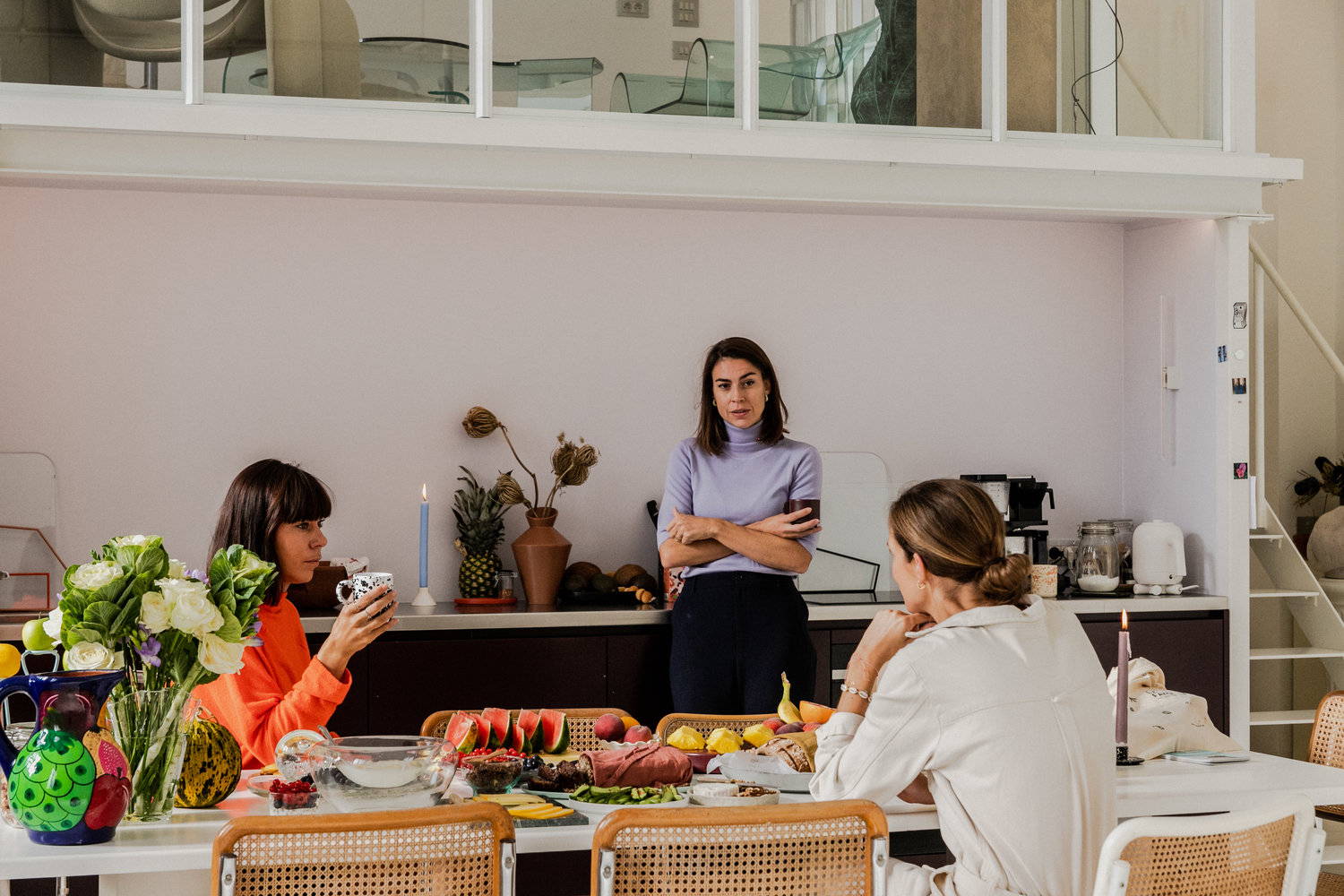 Whether it's a quick coffee and croissant before work or an extensive Sunday brunch, breakfast plus friends is always a recipe for success. Some like it sweet, some like it savory—but we have yet to find someone who doesn't like to start the day with good food and great people. We met up with An and Katrien De Jonghe, founders of Studio Stories, who welcomed us in their impressive photo studio and spoiled us with an extensive, healthy and allround delicious breakfast buffet.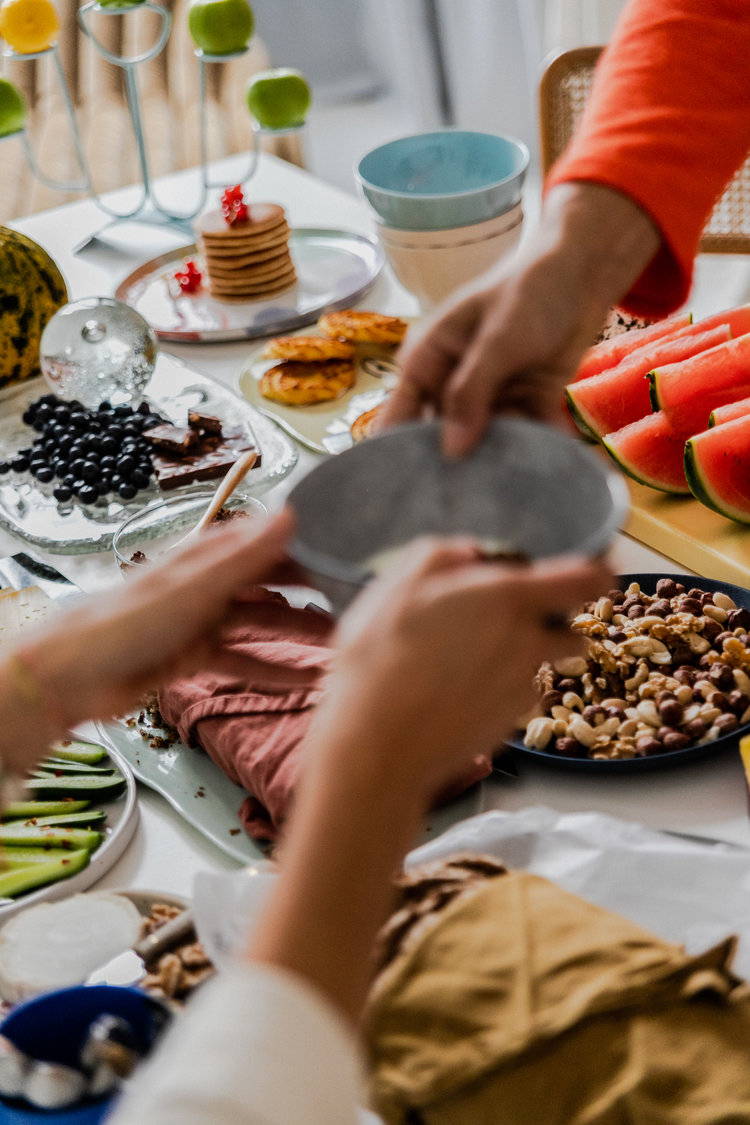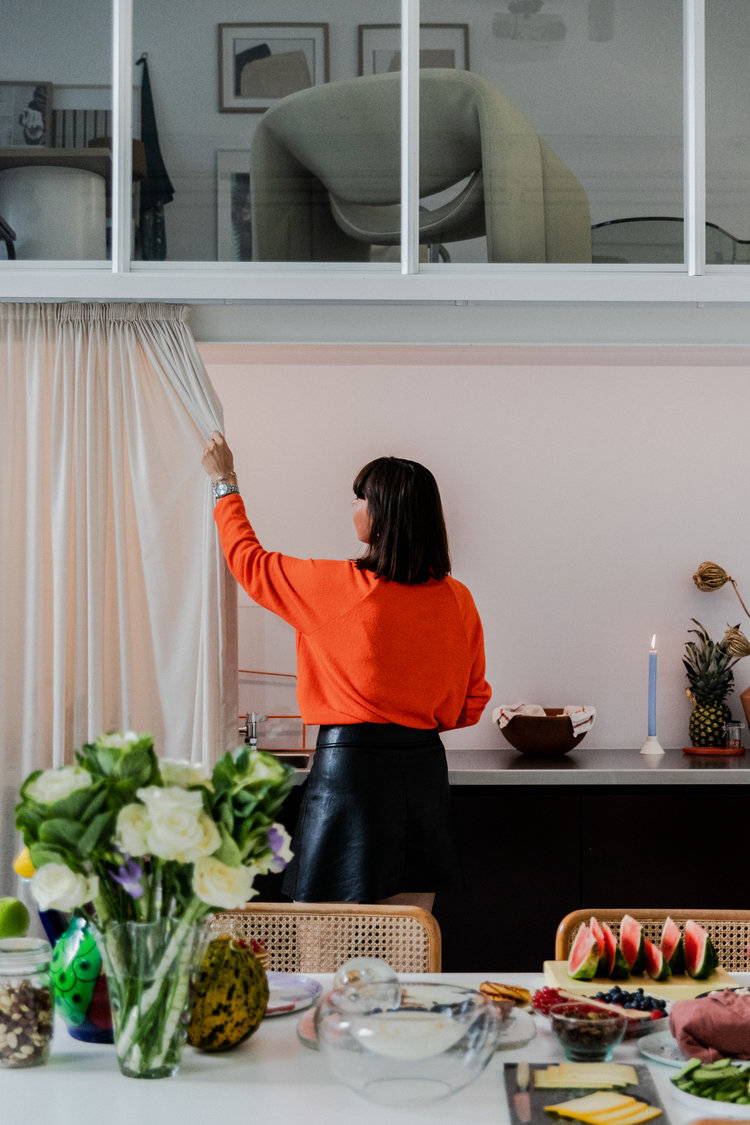 Good morning ladies! First things first: can you describe who you are and what you do?
An: "We are An and Katrien De Jonghe, sisters and founders of Studio Stories, not your ordinary photo studio. At Studio Stories, we try to offer our clients – a mishmash of creatives from different sectors – an inspiring stay. Because we believe it's hard to be creative when you work in a boring and non-stimulating environment. We call Studio Stories a photo studio, but we're open to anything: video shoots, press launches, exhibitions, lectures… If it's a bit rock 'n' roll, we're up for it! Upon request, we also take care of the catering, which is Katrien's area of expertise."
Katrien: "An works as a set dresser – both at Studio Stories and on location – and I have experience in the music management industry. I could never do what she does, and vice versa. This makes us very complementary as business partners, though we do share the same vision and have a mutual sense of aesthetics."
An: "You can rent the studio as it is, just four large white walls that act as a blank canvas, or you can hire us to create a décor, do the styling and provide healthy catering. We'll always make sure there's a productive and positive atmosphere by setting the vibe with good music – Katrien creates playlists for every mood – and small surprises like ginger shots to beat the afternoon slump. Speaking of playlists, she won't tell you about it but Katrien is also a DJ!"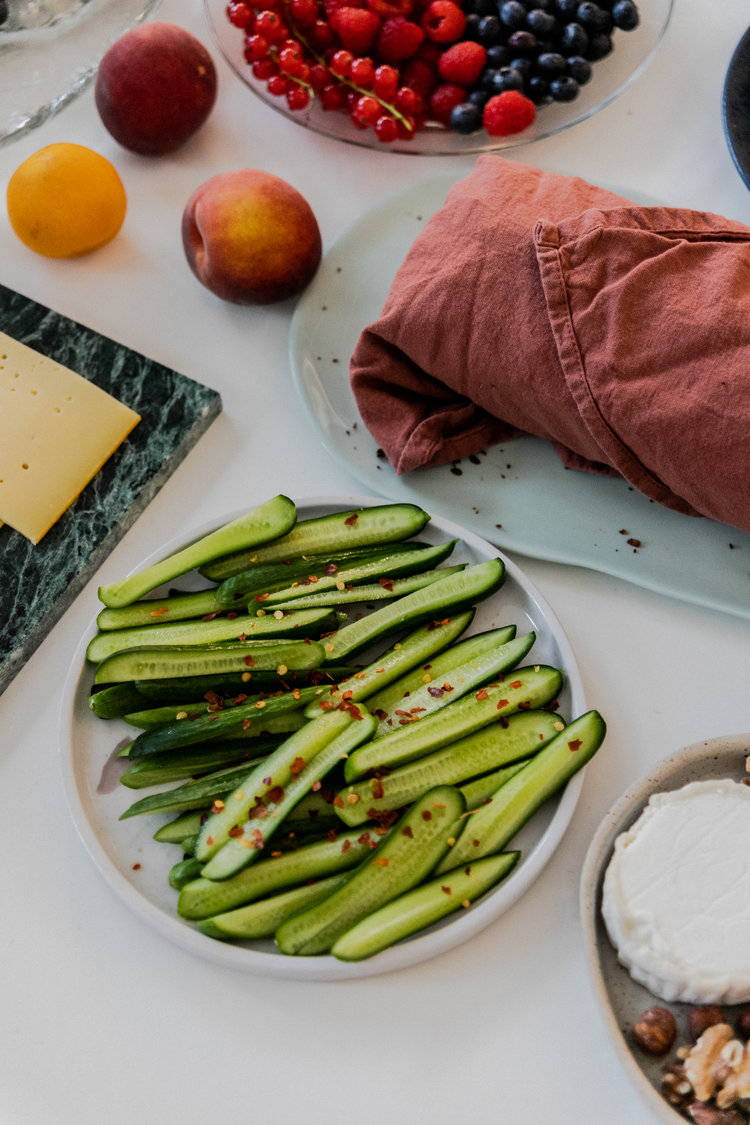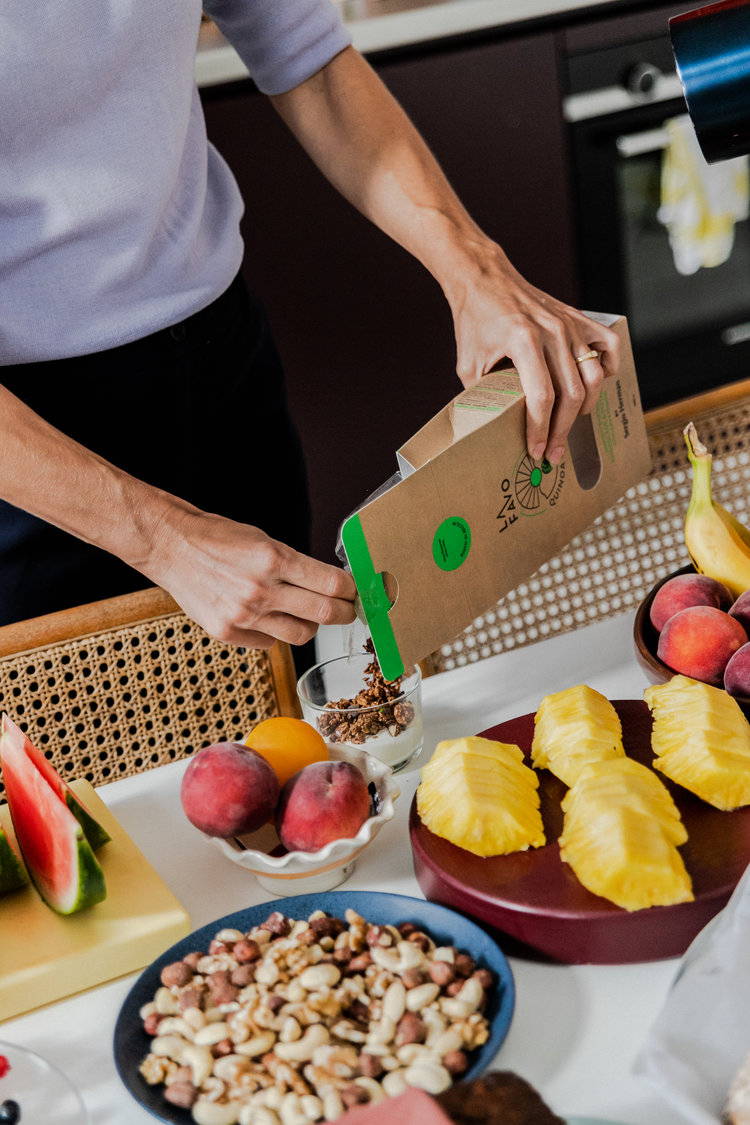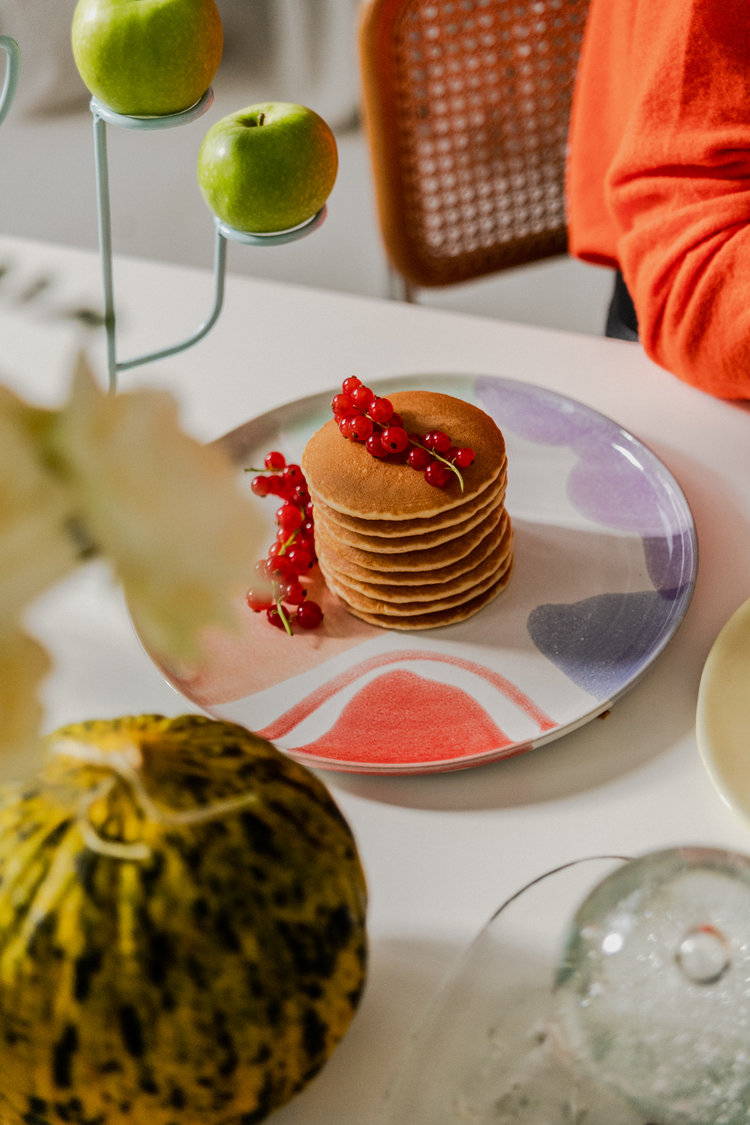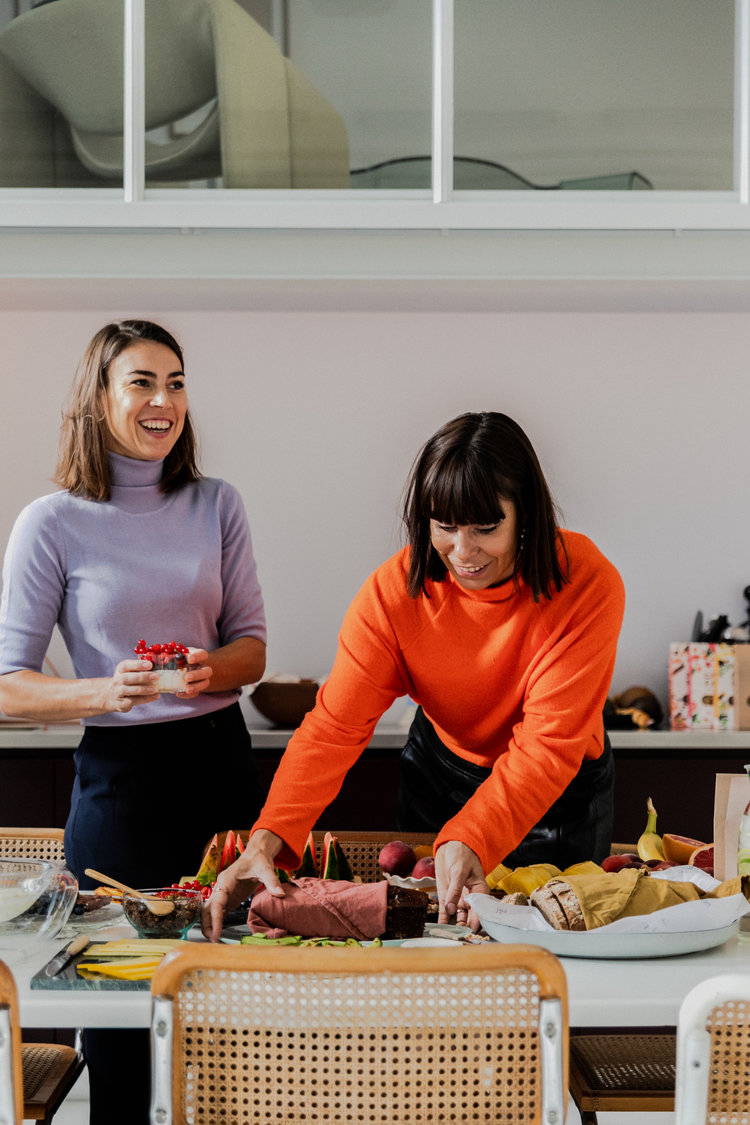 How do you stay healthy when you're so busy?
An: "A big advantage of doing the catering ourselves is that we get to eat whatever's left! You won't find any fresh products in my fridge at home – I'm hardly there – but at Studio Stories we eat very nutritious and healthy, because that's what we make for our clients."
Katrien: "We only offer meals we'd like to eat ourselves. Healthy, tasty and nutritious. Often vegetarian too, though we'll always adapt to any wishes of the client. Never too much sugar or dairy, because that's a success formula for lack of energy."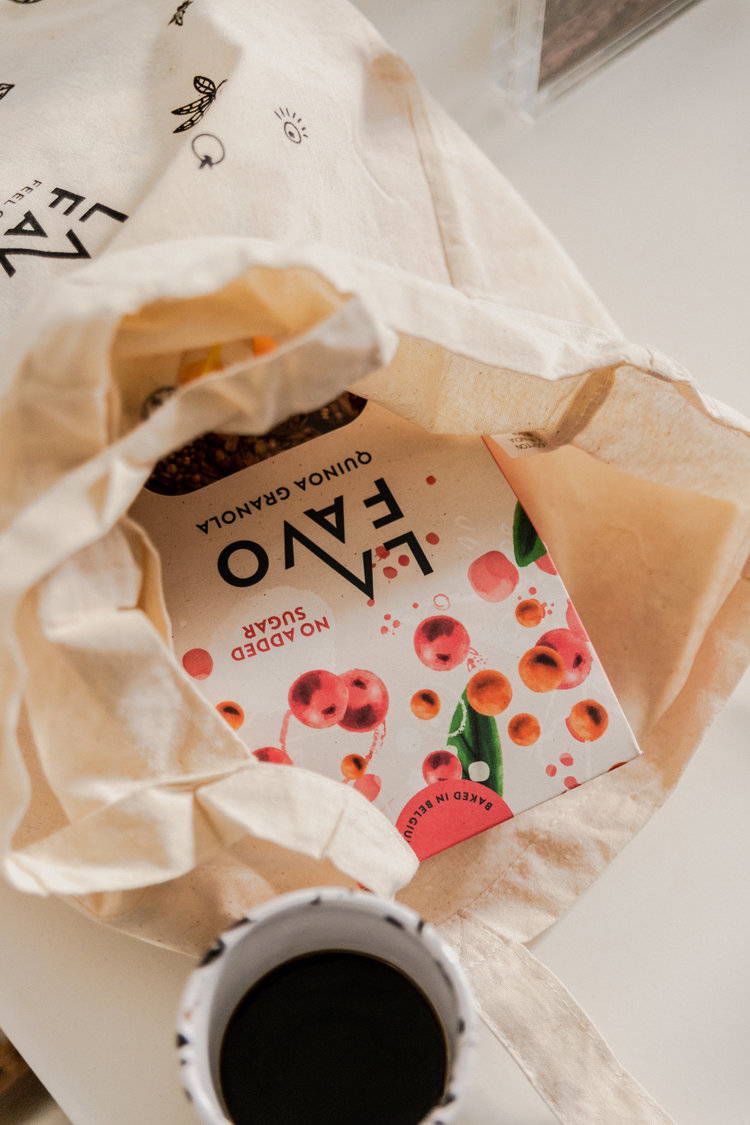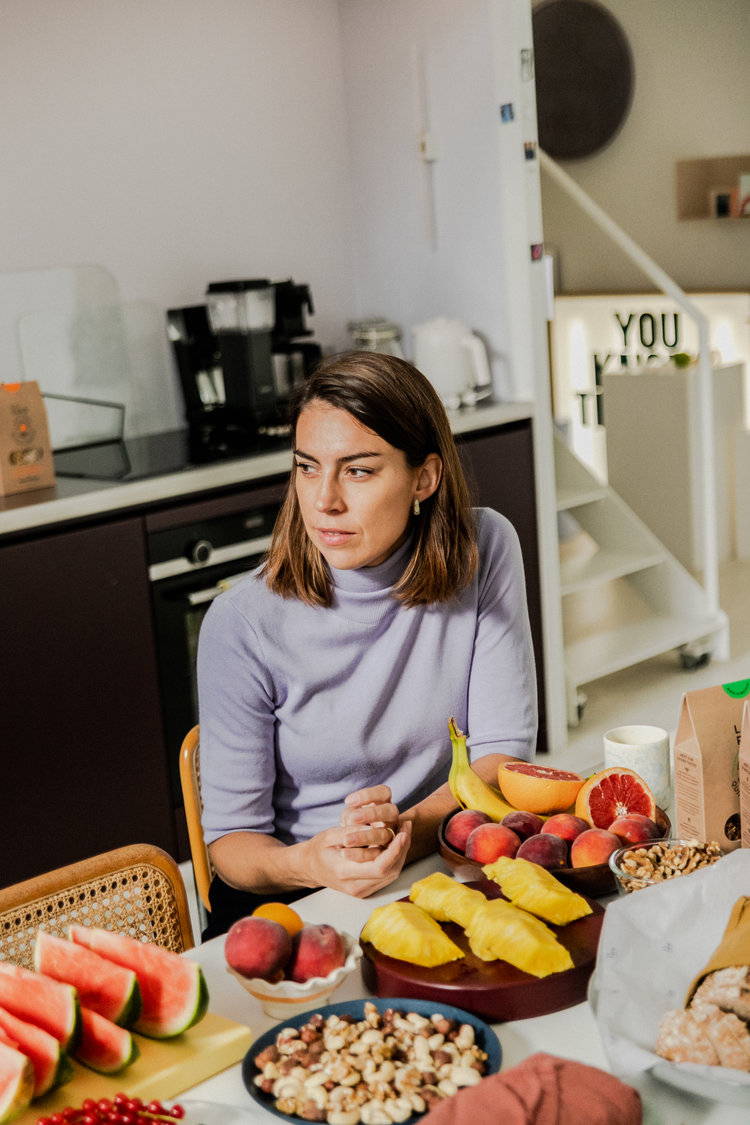 You both like to travel. Any favourite destinations?
Katrien: "We're both very fond of Portugal. Laid-back atmosphere, simple but delicious food, not too expensive… It's a good thing we sort of have a 'pied à terre' in Portugal – a friend of ours owns a house there, beautifully designed and decorated with a view over the valley – so we're able to visit often."
An: "Actually, we're in the midst of organizing a retreat to that exact spot – it's called Monte Cucs – so people can get to experience the Studio Stories vibe on location. Think: yoga lessons, healthy food, maybe some surfing, definitely a lot of relaxing, heart-to-heart talks and just enjoying the good life!"
Katrien: "It's truly a magical place. Close to the ocean, but overlooking the valley. Mornings at Monte Cucs are my favourite: when you're sipping a coffee on the terrace while the sun rises and the mist in the valley slowly evaporates."
An: "By the time the mist has disappeared, you're fully awake!"
Katrien: "I went to New York this summer to visit my best friend. I've already been there a few times, but this time the only plan I had was to plan nothing. (laughs) Which turned out great! Because we were free to do whatever we pleased – no must-sees or must-do's to check off – we had time to visit inspiring exhibitions, get to know a lot of great people, have coffee at a cozy coffee bar and talk for hours. And oh my, all the great restaurants! The food scene in New York is unlike anywhere else… It's like the more you visit New York, the better it gets."
An: "My trip to Mexico last year was incredible! I had been dreaming of visiting for a long time, and it turned out even better than I expected. Will return sometime in the, hopefully near, future!"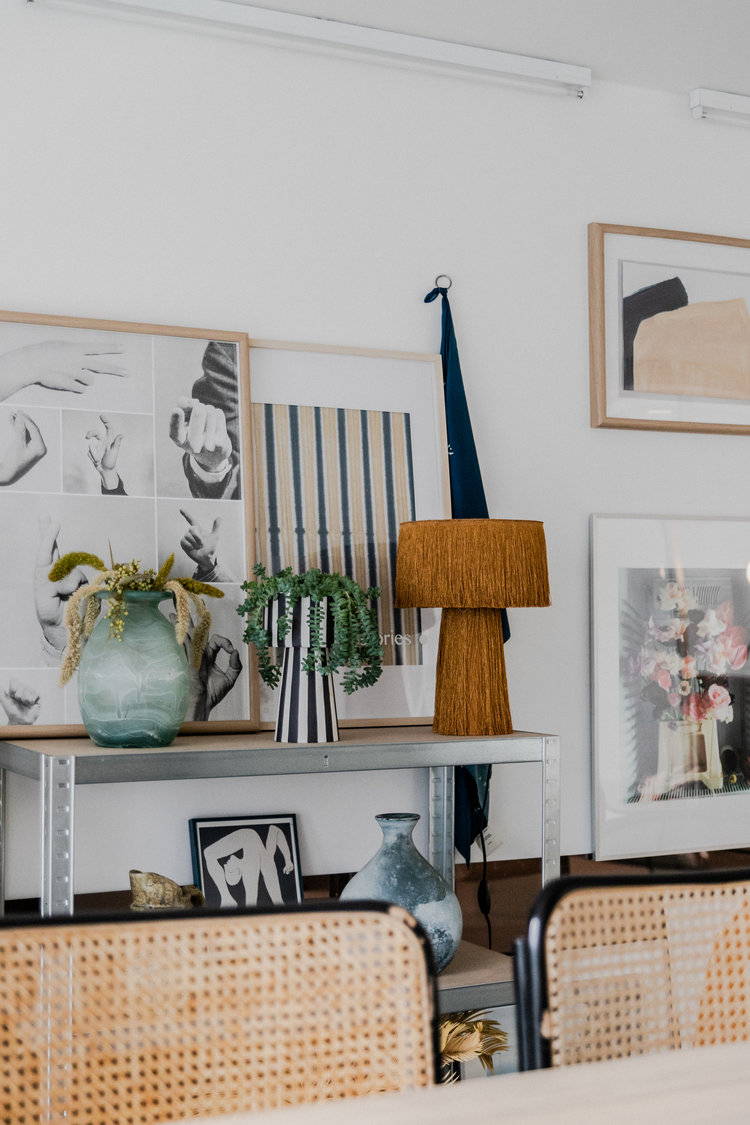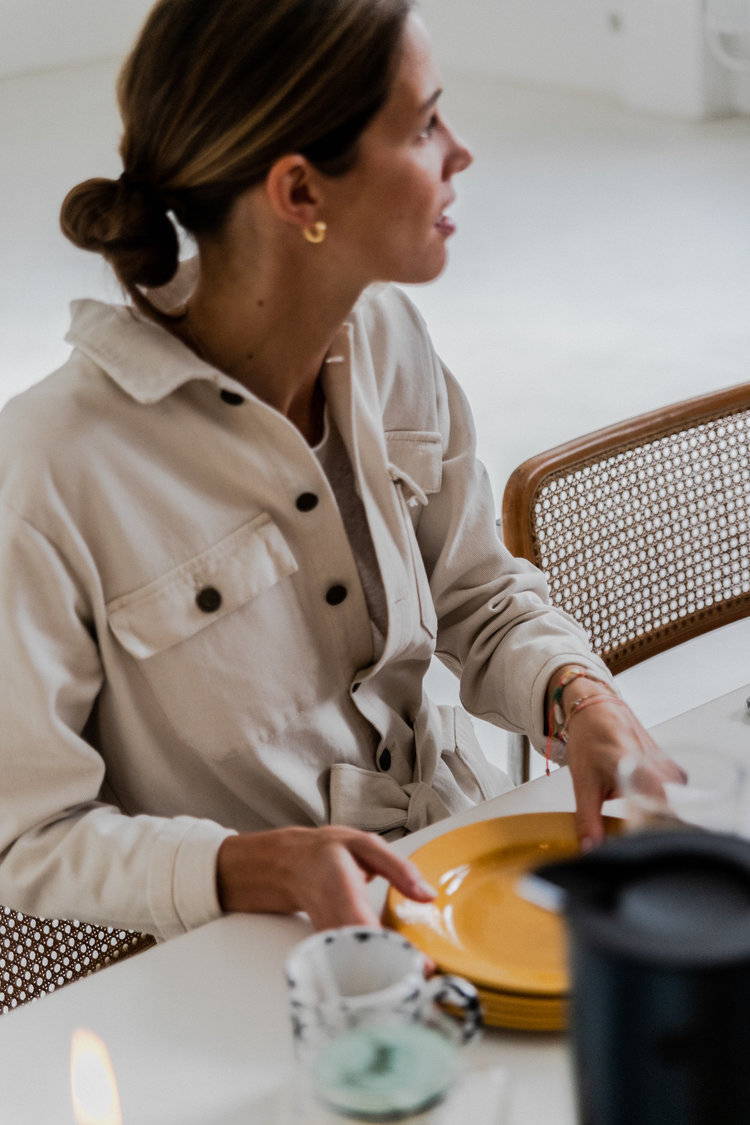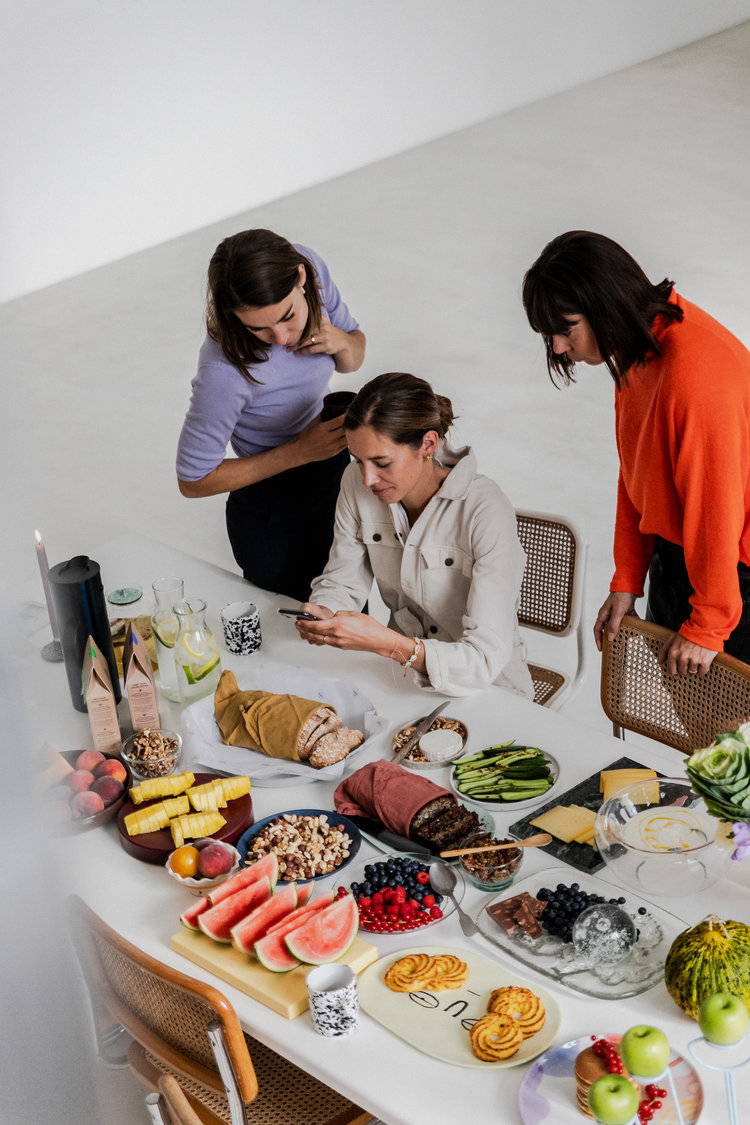 What's your biggest dream?
Katrien: "Studio Stories saw the light because we followed our gut feeling. To be able to continue to follow that feeling – whatever floats our boat, really – would be the absolute dream."

An: "What we're doing now doesn't feel like work, although we work A LOT. But working with friends and family, in an environment that we created ourselves is just wonderful. We love what we do and we do it with passion. It's great to experience that there's an audience for our concept, so we'd love to continue doing what we do now for as long as we feel like it. Does that make sense? (laughs)"
A few quick questions to wrap up! What's your…
Favourite La Favo flavour: "Nuts & Sea Buckthorn Berries" (An), "Going Nuts" (Katrien)

Favourite song to start the day: "It varies, whatever I'm in the mood for!" (Katrien), "It's My House from Diana Ross"." (An)