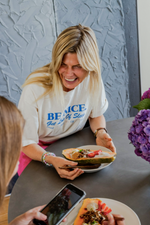 Barbara Jacops - Babs voor de vrienden - is een echte 'multi-hyphenate', wat wilt zeggen dat ze verschillende disciplines tegelijk uitoefent. Als architect van opleiding heeft ze een zwak voor esthetiek, en dit is dan ook een constante in haar leven. Al zijn reizen, eten, koken en fotografie dat ook! Babs will always travel for food en deelt haar favoriete ontdekkingen.
---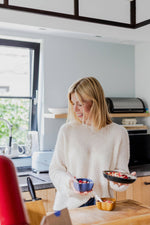 On a sunny day in June we visited Ellen Kegels; founder of the immensely beautiful knitwear brand LNKNITS. Ellen has been a pioneer in Belgium in terms of sustainability, fair fashion & personal branding, with great success: today she gives honest work to over 350 women in Peru, who create the prettiest knitwear products from 100% baby alpaca. As entrepreneurs, young mothers & real foodies we have a lot in common, so it was inevitable we finally met up to talk about those things in real life. Happy reading! Hi Ellen! Thank you for welcoming us in your home today!...
---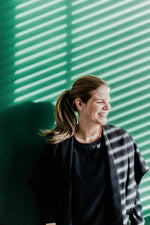 Bossy Magazine is Belgium's first online platform and physical magazine with inspiration for life and work. A must-read for any starting or seasoned entrepreneur. Founder Dorien Camps has been independent for as long as her magazine has existed (1.5 years and counting) and therefore knows the difficulties and joys of starting your own business all too well. We met her a while ago at Ampla House, a unique co-working location in the heart of Ghent, where we discussed entrepreneurship, motherhood and the importance of a healthy diet in a hectic life. Hi Dorien! How did you end up in Ghent?...